EA has confirmed that the next entry in its 'Battlefield' FPS series will be unveiled at E3.
Unfortunately, they confirmed it after the game had already been leaked.
'Battlefield Hardline', a new cops 'n' robbers themed title, will be released in Autumn 2014.
A seven minute video of the title, apparently intended only for EA staff and key partners, emerged online after the game's title and some details were revealed early on Wednesday. EA has since pulled the video but copies are still available to watch online.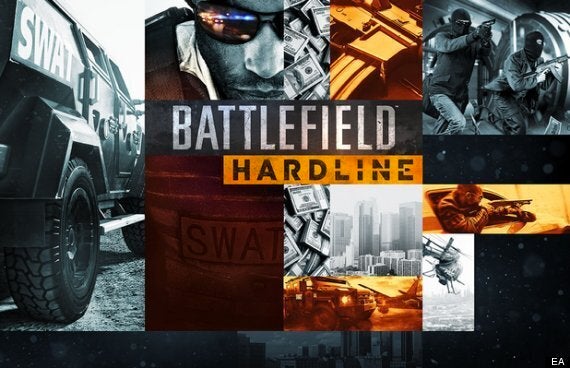 The video reveals some fresh new details about the game, including a new structure which presents missions as 'episodes' of a gritty police TV show, with the same sort of cliffhangers and pacing as you'd expect from a show like 24 or House of Cards (and some of the same writers).
A full multiplayer mode - looking a bit like traditional Battlefield - was also shown off, with hints of vehicles including aircraft and motorbikes.
"I'm fired up to confirm our next project – Battlefield Hardline. The game launches this fall and it's a brand new series in the Battlefield franchise, set against the backdrop of a genre we all love – the war on crime and the battle between cops and criminals.

"There's been a lot of buzz today about Battlefield Hardline – we're getting ready for E3 and fans found some details on our website about what we're working on for the show. We've been reading all of your comments and we're excited to be going into more detail soon on the ways we're adding new twists and turns to the foundation of Battlefield multiplayer and more about how we're bringing our strengths at Visceral to single player."