Looks like those Ramsay Street boys have had quite the brush-up.
While 'Neighbours' is generally known for its down-to-earth, street-cricket, Barbie-cranking wholesomeness, it seems the lads on the street realised that, with the 30th anniversary of the show fast approaching, something special was called for.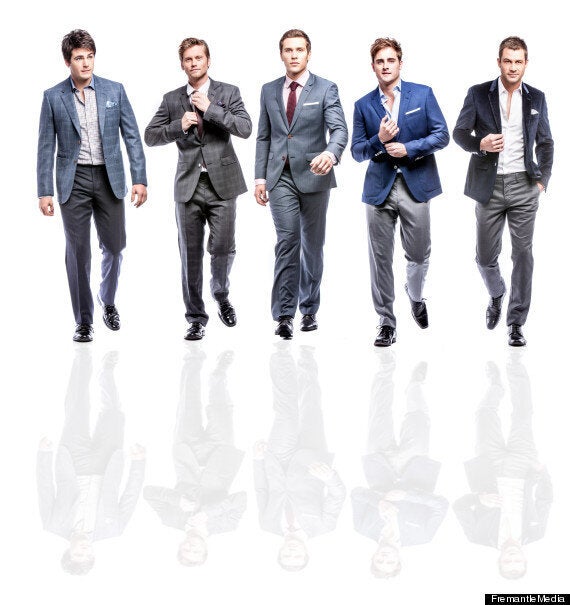 From left to right they are...
James Mason, who plays Chris Pappas - "Loyalty and a great friend"
Tim Phillips, who plays Daniel Robinson - "He only sees the good in people"
Harley Bonner, who plays Josh Turner - "I like how much he has grown since I started playing him"
Chris Milligan, who plays Kyle Canning - "I think he is hilarious. I just love his simple ways and how the little things make him laugh"
Scott McGregor, who plays Mark Brennan - "I love that he has OCD (obsessive compulsive disorder) traits, that he is so straight laced and doesn't often get the joke. It makes him different"
'Neighbours' continues on Channel 5 every weekday at 1.45pm and 5.30pm.