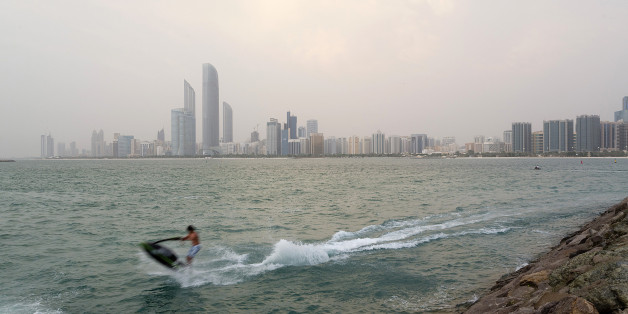 Bloomberg via Getty Images
A British student, who claims he was tortured by police after being arrested in the United Arab Emirates, has been jailed for nine years for possessing cocaine worth less than £5. Ahmad Zeidan, 20, of Berkshire, claims he was tortured into signing a confession after being arrested in December.
Kate Higham, an investigator with the legal charity Reprieve, described last week's conviction at a hearing in Dubai as "the result of a shockingly flawed trial process" as Zeidan claims he was held incommunicado for several days when he was hooded, beaten, and threatened with rape.
The drugs - 0.04g of cocaine with a British street value of about £3 - were found in a bag in a glove compartment. Reprieve, which claims it has uncovered evidence of a systematic pattern of torture in UAE prisons, has sent a dossier to the UN Special Rapporteur on Torture on behalf of 19 prisoners.
It details a pattern of abuse that includes hooding, beatings, threats of rape and extended periods of solitary confinement. Ms Higham said: "The UAE must urgently reconsider Ahmad's case, while the British government must do all it can to push for his release."
A Foreign Office spokesman said: "We are aware that a British National has received a custodial sentence in the United Arab Emirates. We are providing consular assistance."
In a statement, released through Reprieve, Zeidan complained that he did not understand what he was signing. He said: "I explained to him that while I speak some Arabic, I cannot read or write it, as it is not my mother tongue. He kept asking me technical questions in Arabic that I did not understand.
"The prosecutor said I was considered the 'middle man' and they then started saying I was a trafficker. I was made to sign documents in Arabic, a language which I cannot not read nor write. I now understand that I am being charged with possession of a narcotic substance with the intention to traffic."