Mario Balotelli is one name you don't want to have to read about on a daily basis. The myths, the feckless performances, the tantrums: they were good for a while but then he became tiresome. And just when everyone in England was getting comfortable 17 months on from his transfer to AC Milan comes news he could return to the Premier League, but not to Manchester City. Instead it is Arsenal who are considering a move for the 23-year-old Italian.
Filippo "born offside" Inzaghi is expected to replace old teammate Clarence Seedorf at San Siro next season, and already the club are supposedly making plans to get rid of Balotelli. Milan were dreadful last season and didn't even qualify for the Europa League, which is some going in a league as soporific as Serie A, and Arsenal are an obvious club to flog your unwanted striker to, what with them boasting Olivier Giroud and Yaya "so-so" Sanogo.
Cesc Fàbregas is unwanted by Barcelona, Manchester City and Liverpool, and even Arsenal or Manchester United won't take him back.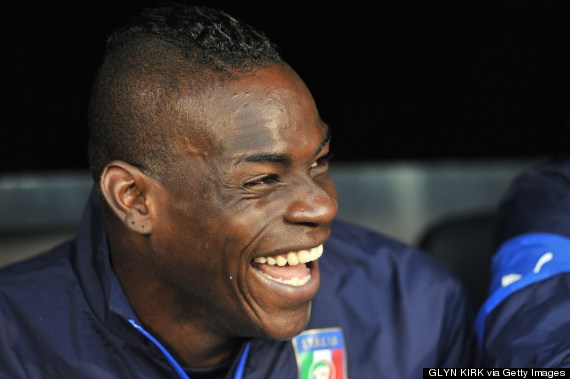 Balotelli spent two-and-a-half years at Manchester City
The player is available for a cool £30 million yet Barça are, curiously, struggling to sell him.
Also worth £30m, ridiculously, is Adam Lallana, and understandably Liverpool aren't willing to pay Southampton such an excessive amount for the midfielder.
Better value is Spain and Sevilla left-back Alberto Moreno, who could complete his Anfield move before the World Cup.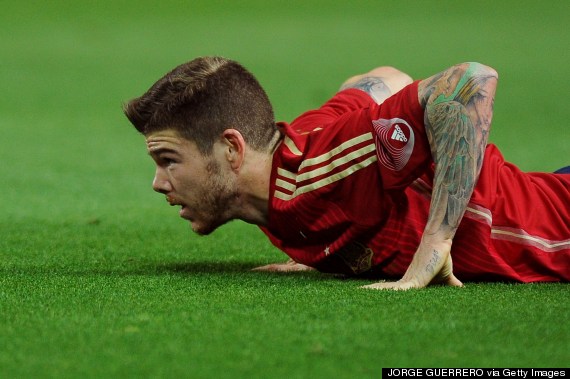 Moreno could allow Jon Flanagan to move to his preferred position at right-back
Glen Johnson to QPR is arguably more realistic than it sounds - and a better fit.
Frank Lampard wants to be a part of it in old New York, and if he can make it there, he might do it via Manchester City, who are prepared to offer him a short-term contract before he joins their offspring Stateside.
Internazionale, better known as Inter Milan by the traditionalists, want Manchester United goalscorer Javier Hernández and Chelsea non-goalscorer Fernando Torres.
And another day, another Dutchman is linked with United by virtue of their new manager's nationality. Liverpool and Tottenham are also monitoring 22-year-old Feyenoord defender Stefan de Vrij.