David Beckham is fast running out of space on his body to have new tattoos but he's managed to squeeze another one into his vast collection by having the words 'Lead With Love' inked onto his hand.
We spotted Becks' new tat as he carried his daughter Harper through the airport in LA, accompanied by the rest of the Beckham clan.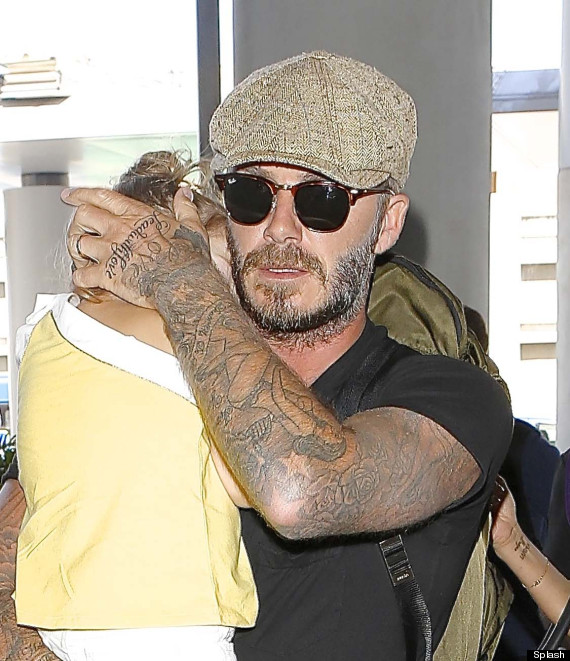 Leading with love, if you like (ahem).
Following close behind was wife Victoria, hand in hand with son Cruz, and their two other sons, Brooklyn and Romeo.
And it looks like Victoria is already getting into the World Cup spirit ahead of this summer's tournament by going all retro on us with a WAG-tastic Tango tan.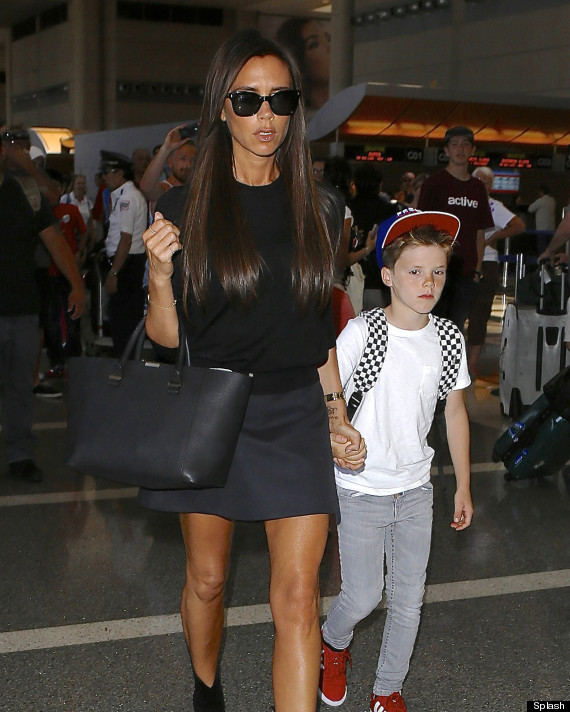 It was only a few weeks ago that Posh and Becks rocked up to the Met Ball in matching outfits - something they did years ago with those dodgy leather ensembles.
Let's hope this isn't the start of some weird new trend for the couple because we don't think we could cope with seeing Becks in that sarong again.
LIKE US ON FACEBOOK | FOLLOW US ON TWITTER