Brad Pitt was understandably less than happy when he was targeted by prankster Vitalii Seduik at the LA 'Maleficent' premiere and he's now issued a statement on the incident.
The actor has explained exactly what happened at the El Capitan theatre, adding that he thinks Vitalii could be spoiling things for fans.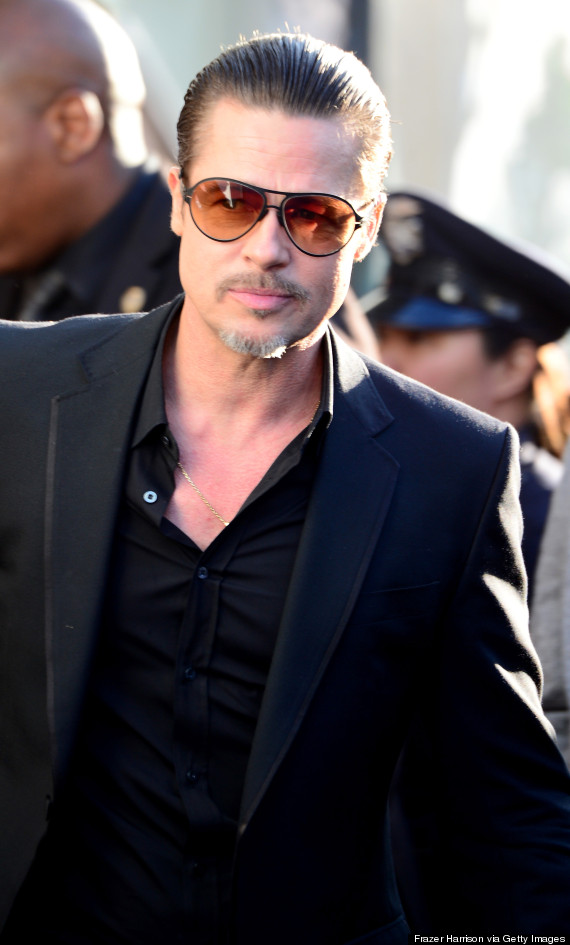 Brad Pitt at the 'Maleficent' premiere
"I was at the end of the line signing autographs, when out the corner of my eye I saw someone stage-diving over the barrier at me. I took a step back; this guy had latched onto my lapels," reads the statement published in People magazine.
"I looked down and the nutter was trying to bury his face in my crotch, so I cracked him twice in the back of the head – not too hard – but enough to get his attention, because he did let go.
"I think he was then just grabbing for a hand hold because the guys were on him, and he reached up and caught my glasses."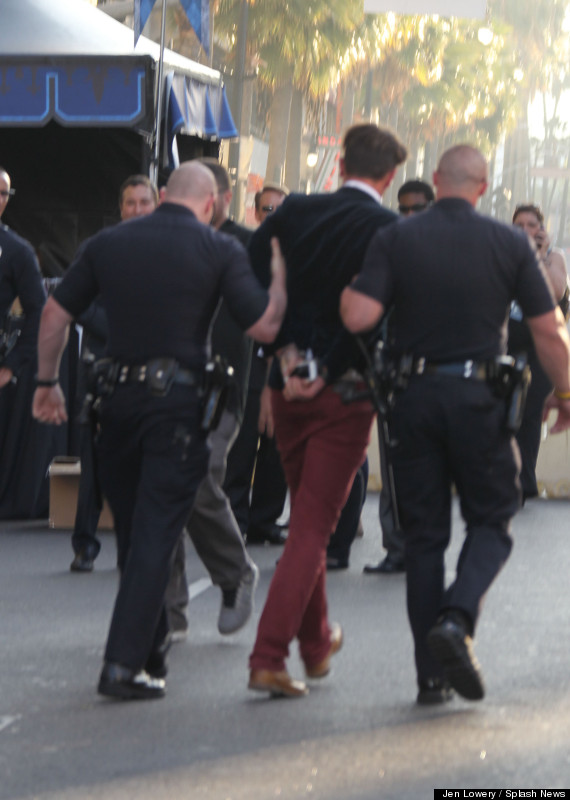 Vitalii was led away by police after the incident
Brad also addressed another of Vitalii's other pranks, which saw him attempt to climb under America Ferrera's dress at Cannes Film Festival.
"I don't mind an exhibitionist but if this guy keeps it up he's going to spoil it for the fans who have waited up all night for an autograph or a selfie, because it will make people more wary to approach a crowd," Brad states.
"And he should know, if he tries to look up a woman's dress again, he's going to get stomped."
The prankster was taken away by police after the incident and since then Brad has suceeded in getting a restraining order placed on Vitalii.
He must now stay at least 500 yards away from all celebrity events, including award shows and premieres. He also has to stay 500 yards away from Brad and his fiancée Angelina Jolie.
In 2012, the prankster targeted Will Smith, leaping forward and kissing him at the 'Men In Black 3' premiere.
Singer Adele was the victim if one of his pranks at the Grammys in 2012, when Vitalii stormed the stage as she was accepting her award.
LIKE US ON FACEBOOK | FOLLOW US ON TWITTER