Channel 4 and other broadcasters are in the firing line from chef Rachel Khoo who has hit out at them for not signing up enough female faces.
Khoo, 33, was snapped up two years ago by BBC2 for cookery show The Little Paris Kitchen, which featured the then unknown whipping up dishes in her tiny Parisian flat.
The series was seen by almost two million viewers and has since been broadcast in the US, Australia, Croatia, Denmark, Italy, Hong Kong, Singapore, Brazil and parts of the Middle East.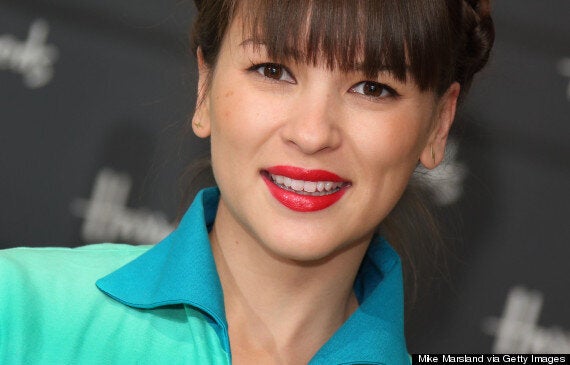 But there has been no follow-up on BBC2, and Croydon-born Khoo's two new Kitchen Notebook series, which includes a look at London's food scene, is on the digital Good Food channel.
Khoo singled out Channel 4, which features cookery shows from Jamie Oliver, Hugh Fearnley-Whittingstall and Heston Blumenthal, for particular criticism.
She said that Great British Bake Off star Mary Berry, Lorraine Pascale and Nigella Lawson were the only female chefs given significant airtime.
"It was definitely more difficult to get the second one (series)," Khoo told Radio Times magazine. "You're competing with a saturated market and I'm not as established as Nigella or Lorraine.
"You are also up against a lot of things as a woman. Last time there was a fat woman chef was the Two Fat Ladies, and they called them Two Fat Ladies! There are male chefs who are bigger, but they don't call them fat.
"As a woman you have to tick all these boxes to be able to be on TV. I know I look a certain way and that's partly why I'm on TV. If I were really ugly and fat, I don't think I'd have had the same chance."
Khoo, who has returned to Britain, added: "It's great that Mary Berry got a primetime TV show, but I don't think there are enough women chefs on TV.
"I think they should give an opportunity to others. I mean otherwise it's Lorraine and Nigella. Where are the women on Channel 4? It's pathetic."
HUFFPOST UK'S MONTH OF FOOD:
Khoo, who stars alongside actress Emma Thompson and singers Annie Lennox and Rita Ora in the M&S "leading ladies" advertising campaign, told the magazine that she did not want to be filmed suggestively licking her spoon, in the style made famous by Nigella Lawson.
"Oh I hate that. I hate eating food on camera - I always cringe afterwards!," she said, adding: "I was fortunate that what you see on TV is who I am. I didn't change the way I dress.
"If they'd asked me, 'Can you do this or that?' I would have quite plainly said, 'No'. I am very much in control of my image."