Lily Allen's recent claims that she was offered a role in 'Game Of Thrones' might not have been strictly true, according to one of its stars - her brother Alfie Allen.
Last month Lily revealed she had turned down a role in the hit US series because it would have been 'incestuous'. Lily Allen
The singer said she was offered the part of princess Yara Greyjoy opposite her brother Alfie, who plays Theon Greyjoy.
During a recent Reddit Ask Me Anything Q&A session, Lily explained: "They asked me if I'd be interested in playing Theon's sister.
"I felt uncomfortable because I would have had to go on a horse and he would have touched me up and shit. Once they told me what was entailed, I said no thanks."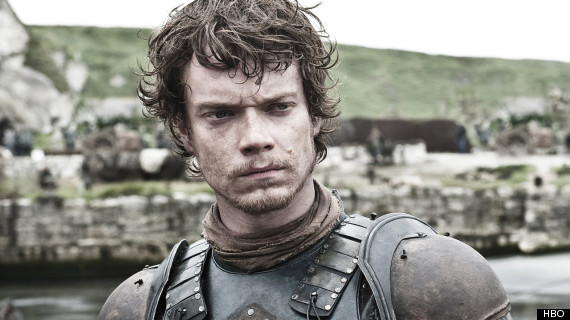 Alfie Allen plays Theon Greyjoy in 'Game of Thrones'
But now Lily's brother has poured water on his sister's claims and outed her for telling porkies.
He told Vulture magazine: "I heard about this. The only thing I'm going to say on that is that it's not true.
"Gemma Whelan was always their first choice for the part and she's fantastic.
"That's the only thing I'm going to say about that."
Awkward!
LIKE US ON FACEBOOK | FOLLOW US ON TWITTER