Meet Pyretta Blaze and Andy Filth a happily-married couple who like to drink each-other's blood.
The pair, who have a child together and live in South Wales, appeared on ITV's This Morning in a bid to encourage people to accept their unusual lifestyle choices.
After all, they are not alone.
According to This Morning, Pyretta and Andy are part of a large underground vampire community that counts between 10,000 - 15,000 residents in the UK.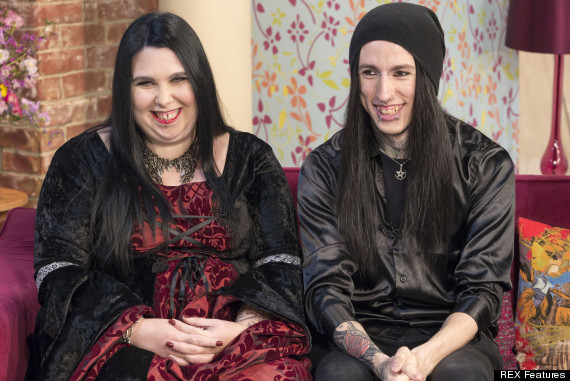 The couple have been sharing blood for three years and say it brings them closer together.
"When you're drinking each other's blood you're connected to each other's souls," says Andy, explaining his penchant for Pyretta's blood.
"It's our spiritual connection to each other. We have a child, which makes us as close as we can be. But the next step is to be joined by our souls."
But this spirital connection hasn't always been with each other.
Once upon a time, before they met, the singletons would go to gatherings with like-minded vampires to share blood, says Pyretta. All of which, she hastens to add, were safe.
"We are very health conscious - as you would be when having sex," she said.
When asked what exactly goes on behind their bedroom door, Andy explained: "You can have a ceremonial pin to draw blood. You don't need a lot, just a small dab."
"It's not cut deep enough to scar. It's not self harm," added Pyretta.
LIKE HUFFPOST UK LIFESTYLE ON FACEBOOK | FOLLOW US ON TWITTER | WE'RE ALSO ON INSTAGRAM
Pyretta and Andy aren't the only vampire couple we've reported on at HuffPost UK Lifestyle. Just last year we introduced on Lia Benninghof and Aro Draven, another couple who like to share each other's blood.
Lia, 20, and Aro, 38, are both from Haverhill, Surrey (the gentle, countryside market town) and met on a dating website. Both were into goth, but Aro was the one who suggested the blood drinking.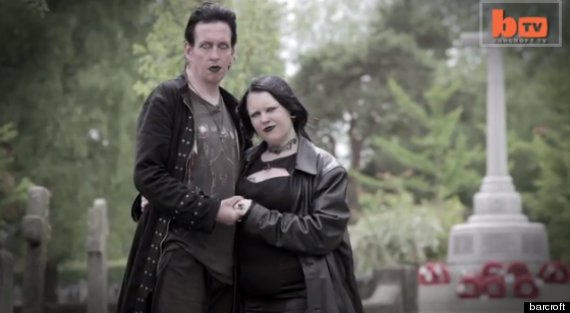 "When he explained that blood sharing would bring us closer together, I asked him to turn me," Benninghoff said, according to the Daily Star. "Aro cut himself with a razor and offered me his blood. Then I cut myself and he drank from me too. Suddenly I felt the energy rushing through me. It was a magical experience –- much more intimate than sex."
What do you think of the practice? Let us know in the comments below.