Adidas have launched a new pre-cooling vest and sleeves players will wear at the 2014 World Cup in Brazil.
Spanish, German and Argentine players will don the pre-cooling garment, which has been tested on many amateur and professional players, including those who play in Brazil.
It is currently being worn by players at their pre-tournament training camps, with some of the teams expected to debut the vest at upcoming friendly games in the USA, with temperatures expected to be around 25°C.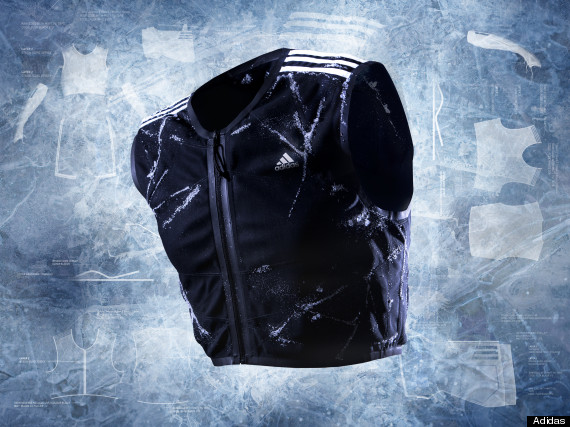 Spanish, German and Argentinian players will wear the pre-cooling vest in Brazil
Adidas say the adiPower pre-cooling vest is designed to help leading footballers prepare for games in warm climates -environmental temperatures of 24°C and over - by reducing body temperatures and delaying the onset of heat-induced fatigue, the adiPower pre-cooling vest and sleeves will be worn as players warm up for matches or during half time intervals.
The high-tech pre-cooling concept "includes a number of hyper absorbent granule zones specifically located around the lower arms and upper back."
Designed so that there is no direct ice in contact with the skin, the garments are stored in a freezer to maintain a temperature of close to freezing for 15 - 20 minutes, allowing players a suitable cooling period whilst playing in Brazil.