'Britain's Got Talent' dancers Paddy and Nico may be tipped to win the show, however the pair are apparently more concerned with what will happen after Saturday's final.
Paddy and dance partner Nico aren't too sure what they should next, which has led to a huge disagreement, according to reports.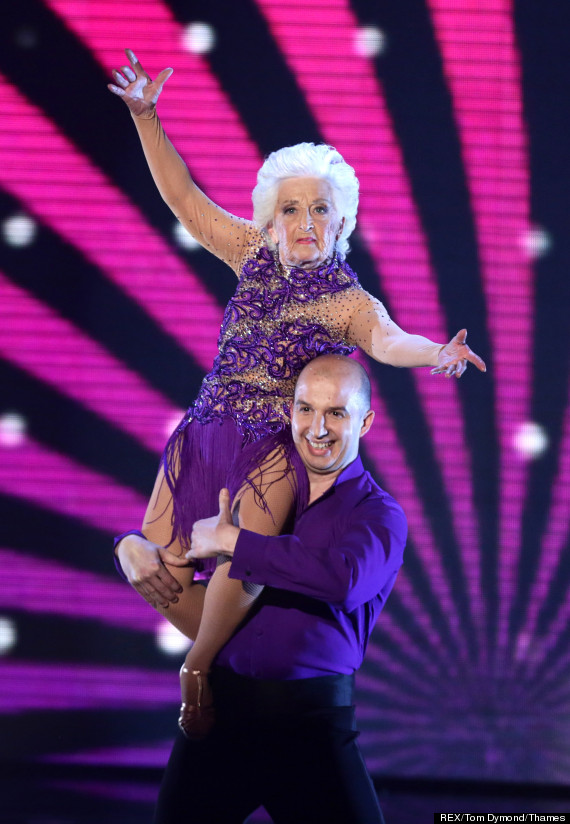 Paddy and Nico
While Nico is keen to continue working with Paddy and accept an offer to go on a cruise ship tour, the 79-year-old is ready to take off her dancing shoes and have a well-earned rest.
"This disagreement has come at the worst possible time for the two of them," a source tells the Mirror. "While Nico wants to capitalise on the pair's success, Paddy understandably wants to take a break as she's nearly 80.
"The offer on the table was very enticing but for Paddy it's completely out of the question. Nico isn't happy."
Ahead of the last of the semi-finals, Paddy and Nico's future on 'BGT' was in doubt after Paddy suffered a rib injury which left her unable to dance.
Despite issuing a statement explaining that they would be bowing out of the show, Nico put together a modified routine and they made it through to the final after going against singer Bailey McConnell for the judges' votes.
The Mirror also reports that this isn't the first time the duo have argued. In 2011, Nico was reportedly left fuming when Paddy missed part of a TV dance contest in Argentina as she was visiting her family in the UK.
Earlier this week it was announced that the judges have chosen to put impersonator Jon Clegg through to the final as the their wild card entry.
LIKE US ON FACEBOOK | FOLLOW US ON TWITTER