It looked like Jennifer Lopez had been busy with the scissors before her concert in the Bronx on Wednesday after she appeared on stage in a modified version of the famous dress she wore to the Grammys in 2000.
J-Lo looked stunning as she took to the stage in a leotard version of the iconic plunging green Versace gown she wore on the red carpet of the music bash over a decade ago.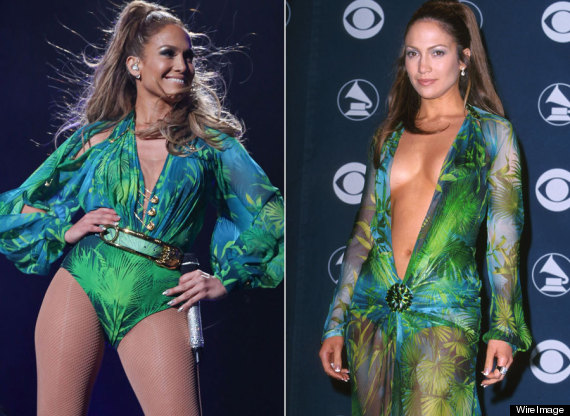 Jennifer Lopez at her Bronx concert and (right) at the 2000 Grammys
The 44-year-old mum-of-two wowed the sell-out crowd in her first ever concert in her hometown in a series of incredible stage outfits.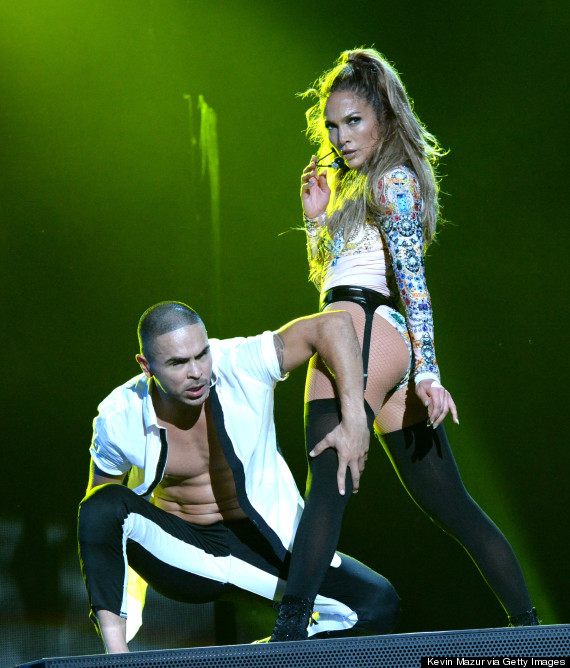 Other designs showcased at the free concert at Pelham Bay Park included another leotard worn with suspenders and stockings and an electric blue hooded gown.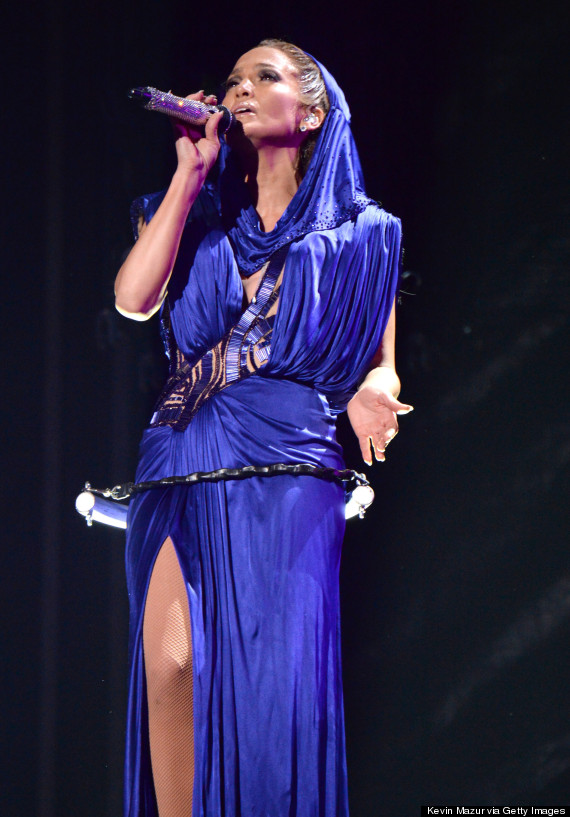 Among the celebs enjoying the gig was Khloe Kardashian but one notable absentee was Jennifer's dancer boyfriend, Casper Smart.
According to People magazine, the couple have hit a rough patch with friends questioning if they'll stick it out.
"They're still together, technically, but no idea for how long," a friend told People.
"She is excited about where her life is right now. She couldn't be in better shape professionally. Personally, it's a bit more tricky."
LIKE US ON FACEBOOK | FOLLOW US ON TWITTER