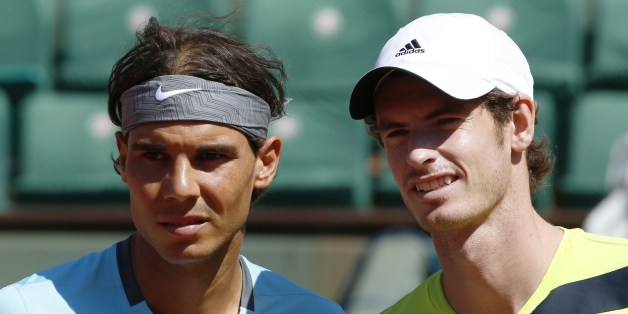 KENZO TRIBOUILLARD via Getty Images
Andy Murray was overcome in straight sets by the indomitable Rafael Nadal in their French Open semi-final.
Murray, bidding to reach his first final at Roland Garros, was powerless against the imperious Nadal and was trounced 6-3 6-2 6-1.
Nadal, who has only lost once at the Paris showpiece in the last 10 years, will face Novak Djokovic, his conquest in last year's semis, in Sunday's final.
More to follow...