Around 100 students were plunged into a house basement after the floor collapsed during a wild house party in Manchester.
The students were partying the night away to celebrate the end of their exams when the floor gave way and they soon found themselves plummeting into the darkness. The paramedics say it is a "miracle" no one was seriously injured.
The house, on Amherst Road in Fallowfield, Manchester was attended by the Fire Brigade who evacuated everyone from the building.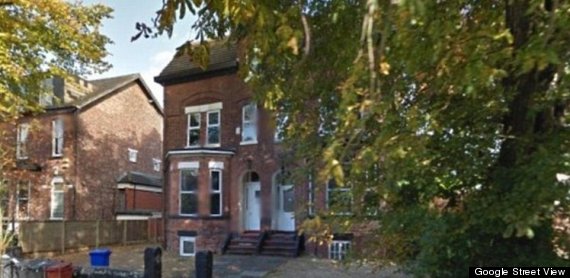 The student house
According to a student who was at the party at the time of the collapse, the scene was "pandemonium" as they found it hard to escape the newly-formed crater.
English student Ella Dix Nagra, who lives at the collapsed property, told The Tab: "I was stood on the edge of the room next to the patio doors, and the floor heaved and started to crumble, and everyone started sliding down.
"As soon as this happened I tried to get out through the patio door but the floor lurched down again and then this dust cloud came up...no one could actually get out. I got really squashed because I was right on the edge. Everyone was screaming just proper going it for trying to escape."
Ella had just finished university the same day and sustained an injury to her knee during the incident.
A spokesman for Greater Manchester Fire and Rescue said: "Other houses in the street had basements that were much deeper, so if it'd happened in another house, it could've been far more serious."
A similar incident found 100 Birmingham ravers falling through a collapsed floor earlier this year. The paramedics at this incident also called it a "miracle" that everyone involved was uninjured.