One Direction's Zayn Malik made an unfortunate slip-up at the band's Edinburgh 'Where We Are' tour concert, greeting fans by bellowing, "Manchester!".
Unfortunately for Zayn, Directioners love videoing the 'Little Things' singers' gigs and a clip of his slip-up has emerged online.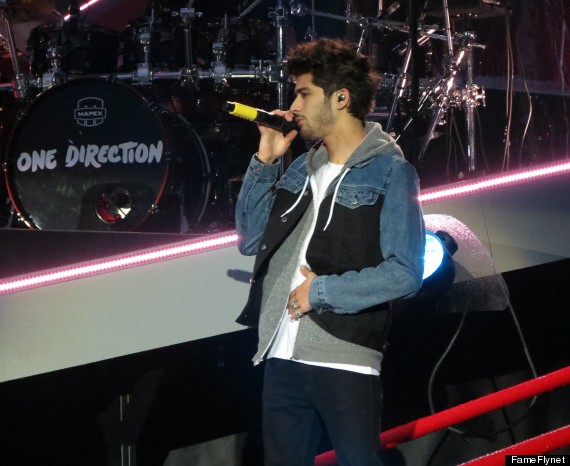 Zayn Malik
Zayn and his bandmates Harry Styles, Louis Tomlinson, Niall Horan and Liam Payne performed at Manchester's Etihad Stadium just one day before their gig in the Scottish capital, so perhaps that's why he made the mistake.
After yelling "Manchester", Zayn soon realised his mistake and corrected himself, saying: "No! We're not even in Manchester, we're in Edinburgh, I'm so stupid."
"I'm really, really sorry. Just want to say a massive, massive thank you for bearing with us so far tonight… Sorry again," he added.
Zayn also explained that the whole band are suffering from illness.
"We all have really bad colds, and really sore throats, so we're really sorry if our voices don't sound great tonight," he said.
"However, thank you for supporting us since The X Factor to this very day and you are the best fans in the world, so thank you for that."
Harry seems to be suffering the worst as at the Murrayfield stadium gig he appeared to be on vocal rest and according to reports, he barely sang during the show.
The Daily Record reports that he told the crowd: "I'm feeling poorly tonight and finding it hard to talk. You might have to sing some of the parts for me."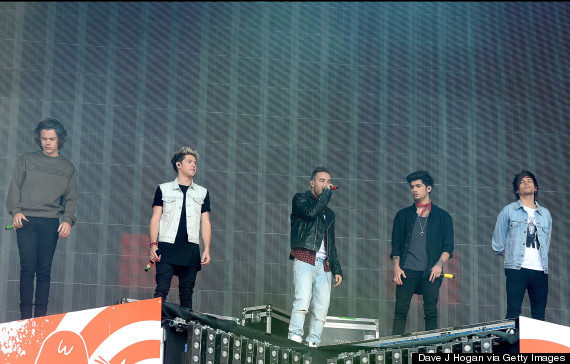 One Direction performing in Glasgow last month
Zayn's latest slip-up comes at a terrible time for the singer, who is currently facing criticism after a video of him smoking what appears to be a joint emerged online.
The clip was filmed by Louis while he and Zayn were being driven to a concert in Peru.
In the vid, Louis states: "So here we are, leaving Peru. Joint lit. Happy days!"
He can also be heard joking that "Mary J" - a slang term for marijuana - is "one very very important factor of Zayn's warm up".
Syco Records boss Simon Cowell has spoke out about the video, urging Directioners to continue supporting the band.
Watch the video of Zayn's speech above.
LIKE US ON FACEBOOK | FOLLOW US ON TWITTER