Our roads are getting ever busier, every road user has got that little bit less space than they used to have and, as ITV have discovered in a new programme to be shown on Monday evening, patience is getting shorter and tempers hotter.
WATCH ABOVE: These road users have had ENOUGH! But who's in the wrong here?
"I've been chased by cab drivers, minicabs, van drivers, the works… Fisticuffs have been thrown in the past, yes," says cycle courier Nick Swinden, 37, from Archway, London.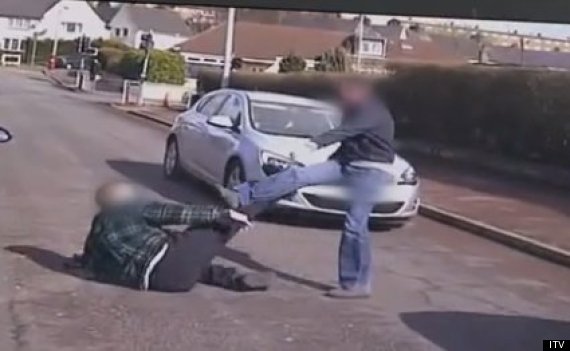 Yet another road disagreement gets out of hand, with road rage on the increase in the UK
But on the other hand...
"The shiny bum brigade... I can't be doing with cyclists. If I'm paying tax on the road then I want to be able to ride on the road. They don't pay tax so why should they ride three or four deep"... the words of white van driver Gaz McPartland, 38, from Preston.
There are more cars on the roads than ever before – and we're cycling far more than we used to. But that's leading to regular bouts of road rage, with the two tribes most often at loggerheads, cyclists and drivers.
Are road users getting more inconsiderate than ever before? Share your thoughts below...
The difference is that, new, cheap technology means that when the red mist descends, many incidents are caught on camera by the cyclists and motorists in the thick of it.
Road Rage Britain: Caught On Camera will be broadcast on Monday 9 June at 9pm on ITV.
LIKE US ON FACEBOOK | FOLLOW US ON TWITTER