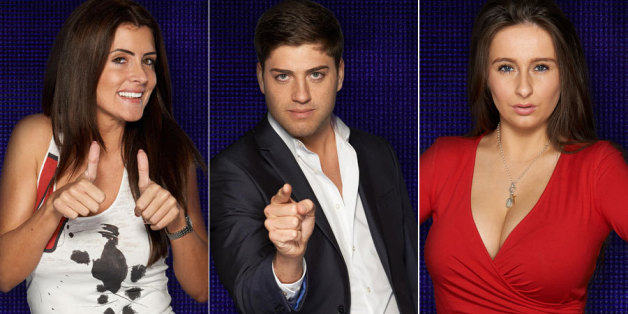 Channel 5
Both 'Big Brother' launch shows have now taken place and the housemates have all been (attempting to) get comfy in the place they'll call home for at least the next month.
At the moment, everyone's being overly nice and making special efforts to get along, but we don't think it will stay like that for long.
Among them is Helen Wood, who hit headlines in 2011 when it was revealed she'd had a threesome with footballer Wayne Rooney, while working as a prostitute.
Helen is joined by a number of other interesting characters, including a Playboy model, self-confessed diva Mark Byron and the feisty Pauline Bennett, who will celebrate her 50th birthday in the house.
In the second launch show, the final six housemates entered the house, including model Ash Harrison and self-confessed big mouth Jale Karatup.
This year's 'Big Brother' has a 'Power Trip' theme and producers have promised that there will be plenty of shock twists, the first of which has already taken place.
Meet all of this year's housemates below….
LIKE US ON FACEBOOK | FOLLOW US ON TWITTER