'Britain's Got Talent' winners Collabro have given their thoughts on One Direction and the recently released video which appears to show Zayn Malik smoking a 'joint'.
The musical theatre group have defended 1D, stating that they can understand how "intense" things must be for the young boyband.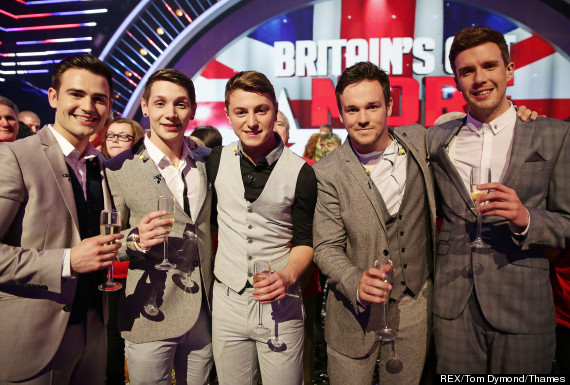 Collabro
Speaking to the Daily Star, Collabro singer Michael Auger explained that he's glad Collabro are a older than the 1D lads and got to enjoy their teen years away from the limelight.
"We're a little bit older than One Direction," he said. "A couple of us have been to university and had a chance to enjoy a release, getting drunk every night and being a bit silly.
"Even just from the last few days, we see how intense it can be and they must have had this on a daily basis for the last three years.
"I watched their documentary and one of their mums said she hadn't seen her son for three years."
Jamie Lambert also weighed in on the matter, telling the paper that while he doesn't advocate drug use, he does sympathise with Zayn and his bandmates.
"One Direction are famous on a global level," he stated. "I don't endorse drugs or smoking weed but at the same time these guys are just human beings.
"They can't do things that normal people do without being judged on a global level.
"It highlights the darker side of the business and how you don't get any privacy."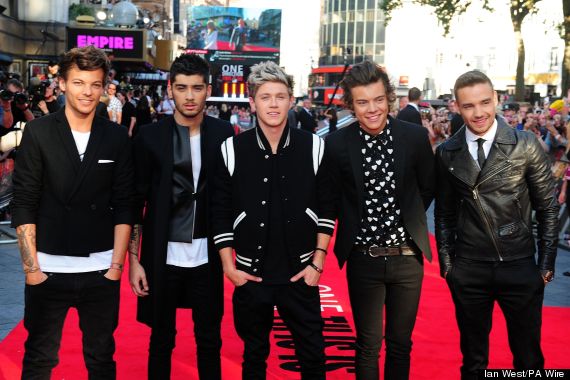 One Direction
As 'BGT' winners, Collabro have been awarded £250,000 and a slot on the Royal Variety Show line-up.
If Simon Cowell decides to sign them, they'll be labelmates with One Direction.
Collabro beat favourites Bars And Melody to finish first in last night's 'BGT' final. The young rap duo came third, while opera singer Lucy Kay was awarded second place.
Since the video of Zayn Malik emerged online, the band have not made an official statement.
Louis Tomlinson, who filmed and narrated the clip, has remained silent, along with Zayn, Harry Styles and Niall Horan.
However, Liam Payne appeared to comment on the clip via Twitter, thanking Directioners for their support and stating that he and his bandmates "still have a lot of growing up to do".
LIKE US ON FACEBOOK | FOLLOW US ON TWITTER