Sharon is in for a shock in next week's 'EastEnders', as an attack by two masked men leaves the club owner fighting for her life in hospital.
After rowing with Phil Mitchell, who books doormen to work at The Albert without telling her, Sharon sends the staff away after realising they've been drinking on the job.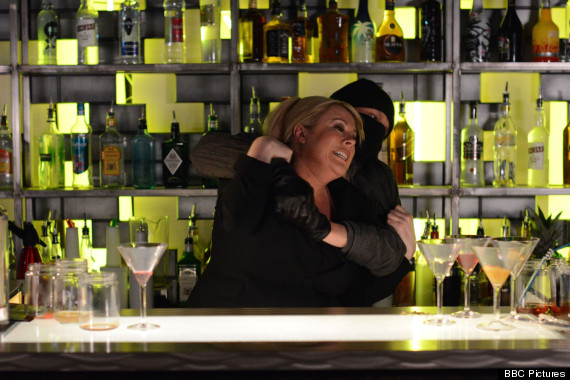 Sharon tries to fight off one of her attackers
However, it's a move she'll regret following a violent attack which takes place while she's locking up with Jonny.
The two masked men force their way into the bar, and when Sharon attempts to fight back, she's left on the floor in a critical condition.
Fans will have a little while to wait before finding out who's responsible for the attack - though it won't be as long as the wait to discover who murdered Lucy Beale.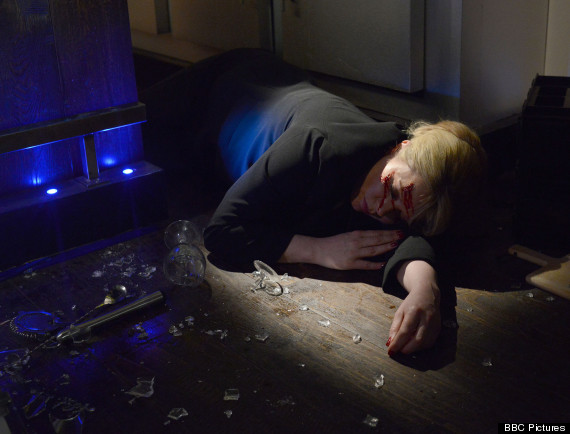 Will Sharon survive?
With Phil's history of dodgy dealings, there are plenty of people who may have chosen to target his bar.
Phil is also a possible suspect in the investigation into Lucy's murder.
He recently befriended Ian and provided him a shoulder to cry on following his daughter's shock death.
Watch 'EastEnders' on Monday 16 June at 7pm, on BBC1.
LIKE US ON FACEBOOK | FOLLOW US ON TWITTER