Max Branning finally comes clean in this week's 'EastEnders', admitting to his daughter Abi that he's been hiding something rather important.
The car lot owner reveals to Abi that he saw Lucy Beale with Jake on the night she was murdered and his daughter soon realises he's hiding something else.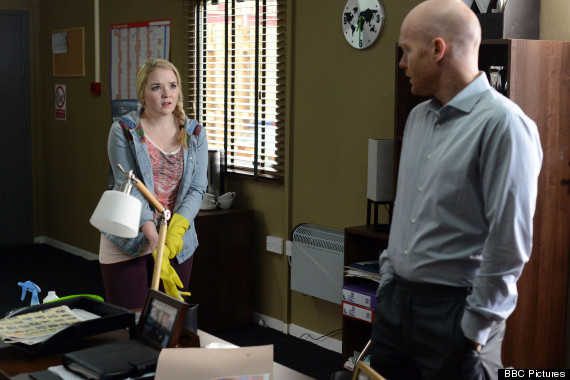 Abi helps Max remove evidence from the car lot
Max then reveals to Abi that just days before her death, Lucy fell over and hit her head at the car lot. Much to his surprise, his daughter stays calm and helps him clean all evidence of Lucy's fall.
While Jake is currently being held in prison in relation to Lucy's death, there is still plenty of time for new evidence to come to light ahead of the killer's identity being revealed in early 2014.
Max could also potentially disrupt the murder investigation by starting a relationship with police officer DC Summerhayes.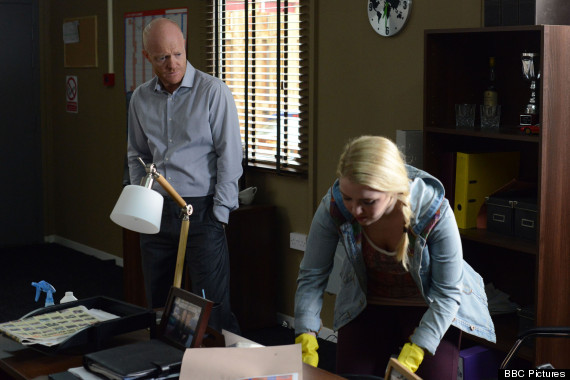 Abi surprises her father by offering a helping hand
Viewers will see the pair get close in coming weeks, but could Max be faking his feelings?
Elsewhere on Albert Square, there's more bad news as Sharon is the victim of a vicious attack which leaves her fighting for her life.
Could the culprit be Lucy's murderer?
Watch 'EastEnders' at 7.30pm on Tuesday 10 June to see the events unfold.
LIKE US ON FACEBOOK | FOLLOW US ON TWITTER