Brazilians have been left outraged just two days before they kick off the World Cup after an Italian television commercial kitted out Rio de Janeiro's iconic Christ the Redeemer statue in an Azzurri shirt.
The Catholic Church in Brazil are incensed by Italy state broadcaster Rai's digitally-manipulated stunt, branding it "disrespectful and inappropriate".
The 30-second promo features the towering statue of Christ in a No.10 shirt with the word "Italia" written across the shoulders.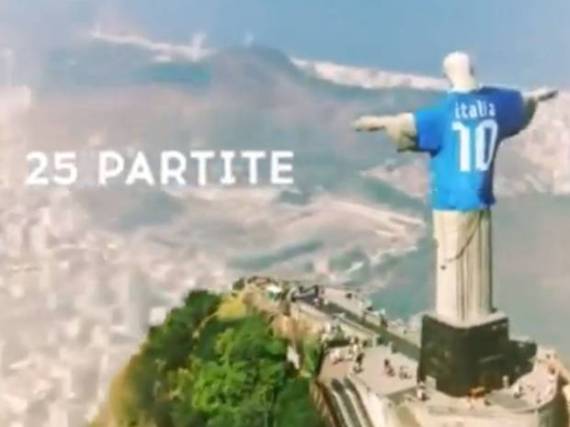 Jesus Christ, superstar, he's now supporting Italia
The Archdiocese of Rio has threatened to sue the Italian broadcaster for between £4 million - £6m in damages and vowed to give the money to charity if it wins the case.
"The Archdiocese is deeply offended," Rodrigo Grazioli, a lawyer for the Brazilian Church, told O Globo newspaper.
"It's as if Brazilian TV were to make a commercial in which mulatto girls engaged in lewd behaviour with the gladiators of the Colosseum."