The dust has settled on E3 2014 and the lines have been drawn with Microsoft and Sony now battling it out with a whole new range of exclusives from Call of Duty: Advanced Warfare to Halo 5 and Uncharted 4: A Thief's End.
Late to the party but equally as worthy of mention is Nintendo who managed to pull off one of their best E3 performances yet without even holding a press conference.
Of course the question is, who has won? With Sony dominating the console launch Microsoft has hit back with a vengeance, removing Kinect as an essential whilst unveiling a slew of titles which seemingly disprove the theory that the PS4 is more powerful than the Xbox One.
To see just what kind of ammo each console has we've split E3 into three sections, listing all the games that are either exclusives or have exclusive DLC for each console.
Microsoft appears to have been busy with DLC exclusives for a whole host of new games coming out next year including Call of Duty: Advanced Warfare and The Division. Both will be sharing their DLC on Xbox One first before becoming available on the PS4.
Exclusives are also well catered for as well with Halo 5, Sunset Overdrive and Forza Horizon 2 all launching exclusively just on the Xbox One.
Sony has been more measured with this E3, instead showing off more of the games they'd originally teased at the Sony PS4 launch including PS4 exclusive The Order: 1886 and Metal Gear Solid V: The Phantom Pain.
Exclusive content is also impressive with PS4 players getting exclusive hands-on wit the Destiny Beta whilst Batman: Arkham Knight on PS4 will feature bonus Scarecrow missions.
The Japanese company announced a new Zelda Wii U game as well as confirmation that a Starfox game was in the works. What stood out the most however was Splatoon, a multiplayer paintball game that lets you swim through the paint as a squid, we assume the reason being 'why not?'.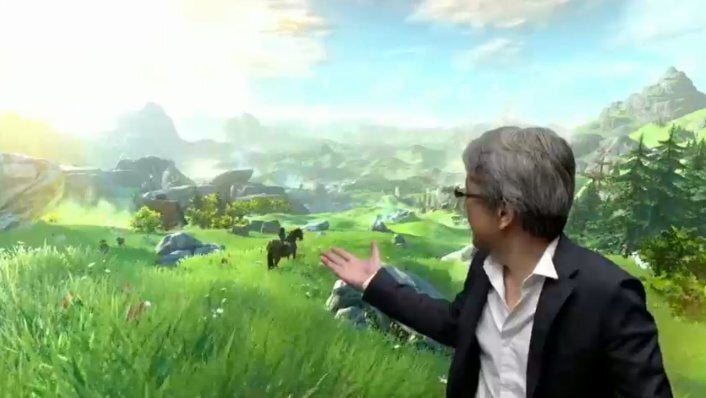 Nintendo: E3 2014