It's five years since Audi was last beaten at Le Mans so you would imagine the team would be confident of notching up their fifth win in a row and 13th overall, but this year the marque that has dominated the 24 Hours for 15 years has been firmly placed on the back foot.
"Toyota are the favourites," said Audi driver Oliver Jarvis. "It's the first time in many years we can say that Audi aren't the favourites. They've done an incredible job, they've got a very quick car but most importantly they've got a reliable package as well."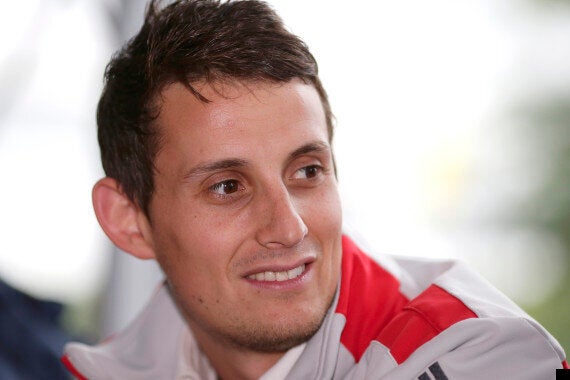 Oliver Jarvis already has two podium places from three Le Mans 24 Hours
Jarvis was talking to the Huffington Post UK ahead of this weekend's event when he will race the Audi R18 e-tron quattro. He shares the #3 car with Filipe Albuquerque and Marco Bonanomi for the first time this year.
The trio has not featured in the first two races of the 2014 FIA World Endurance Championship because manufacturers can only enter two cars but at Le Mans a third car can be added as it won't be competing for WEC points.
Jarvis doesn't believe the lack of time in the car will be a problem, though. Last year he was in the same situation and ended up on the podium, having claimed a hard-earned third place. Naturally he has his sights set on the higher steps but is not underestimating the scale of the challenge ahead after their Japanese rivals laid down the gauntlet with two race wins out of two this year.
"It's always good to get on the podium at Le Mans but you should never take it for granted and I think this year it's going to be even more difficult," the 30-year-old from Cambridgeshire said. "There's no doubt that Toyota have upped their game massively."
"It's not just about how quick the car goes, there are lots of other factors that can really make a difference. You know, Audi have won races in the past on pure teamwork."
As well as the threat from Toyota, Audi are also facing a new challenge from Porsche. The marque probably most synonymous with Le Mans before Audi's reign has returned to top level sportscar racing for the first time in 16 years and has already shown what it is capable of, having picked up third at the Silverstone 6 Hours on the 919 Hybrid's debut.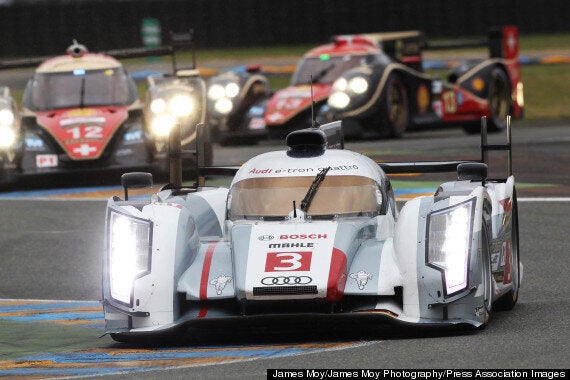 Jarvis in action at Le Mans in 2013
"Porsche have done an incredible job to get to the performance level they're at already," Jarvis said, "but the question does remain whether they can do it for 24 hours. It's a big task to go from six to 24 hours on one of the most demanding tracks in the world."
That's a question that Jarvis' former Audi team-mate Allan McNish also raised.
"Porsche's very fast but I think it's unlikely they will be there straightaway," he told HuffPost. "To come in and run at the speed you have to run at, the performance level, the reliability level, is very, very tough and I don't think they'll be in a position to do that over 24 hours. I may be wrong but that's my feeling.
"They had real speed in Spa, they had a technical problem that stopped them from being second, so you have to say they've done a good job but there's a difference between doing a good job over six hours and doing a good job over 24. We haven't had four six-hour races yet, so it's unlikely they'll be fighting for the victory at the end."
Story continues after slideshow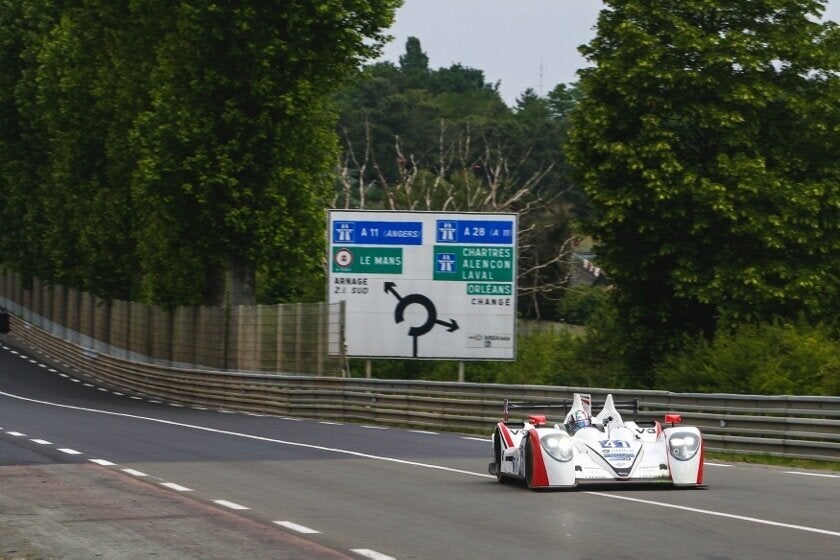 Le Mans Test Day 2014
"Oliver's already finished on the podium at Le Mans which is a huge result already at such an early stage. He's in a position where he can fit into the car straight away, I don't see any problem. He hasn't raced the car but he has tested it, he knows it. He was testing a couple of weeks ago and he was fast. He knows what to do."
New regulations in the WEC have forced manufacturers to use significantly less fuel than last year and for the first time, the amount of fuel and energy per lap is limited and Jarvis knows there is a lot more for drivers to concentrate on than pure speed.
"The car is fantastic to drive, amazingly quick, but this year there is so much more to take on board. It's no longer driving flat out and focusing on being 100%. Now you've got to be 100% but also be aware of the fuel you're using per lap."
"The great thing is that it's a new car and new rules. It's probably the best chance I've certainly had in my career to go out and win it and I feel as prepared as I've ever felt."