All dinner parties are not created equally, and it can take real skill to intuitively understand what might make your guests uncomfortable, what to dish up and the ingredients for a successful night. (Hint: it's not telling your guests you are a psychic).
Come Dine With Me provides a brilliant snapshot of the bloody stupid and the sheer genius of some parties, so we've listed our top 10 take aways from the show.
1) Don't make the vegetarian option an afterthought
They are vegetarians, not idiots, and will be able to tell if the meal is slapdash or essentially the main minus the meat.
Avoid: boiled vegetables, sloppy ratatouille and overly cheesy dishes. Also don't think of it as a revenge dinner because your guest doesn't eat meat.
Inexplicably, carnivores also choose this £1,000 competition to stage their disapproval of vegetarians, serving them bad food on purpose to teach them for preferring leeks over lamb.
2) Avoid chicken liver pate unless you like hearing the comment 'that looks like sick'
Chicken liver: you either love it or you don't. And most people don't.
We love the stuff but offal is an acquired taste and if your guest has been brought up on oven dinners and chicken breasts, this will look like hell on a plate.
Episodes of CDWM have revealed that it is a duff choice, with one guest feeding it to the host's cat.
3) Do not cook tapas or offer a million small plates
No one in the history of CDWM has ever won on tapas and that's because unless you grew up in Spain, trained as a chef for years and are adept at cooking 10 dishes all at the same time without having a nervous breakdown and hiding in the fridge calling for your mummy, it is virtually impossible.
Although the show's guests can go absolutely feral after drinking too much wine – with some falling asleep and others engaging in full-blown battles – there is nothing worse than not providing your guests with enough alcohol.
Not only does it make you seem like Scrooge, it means that your guests aren't being taken care of, which surely is the first rule of dinner parties.
Conversely, only offering guests who don't drink alcohol just Coca Cola or orange juice is a no-no – you're guaranteed to give them indigestion or make them so hopped up on sugar they'll be as bad as your drunk guests.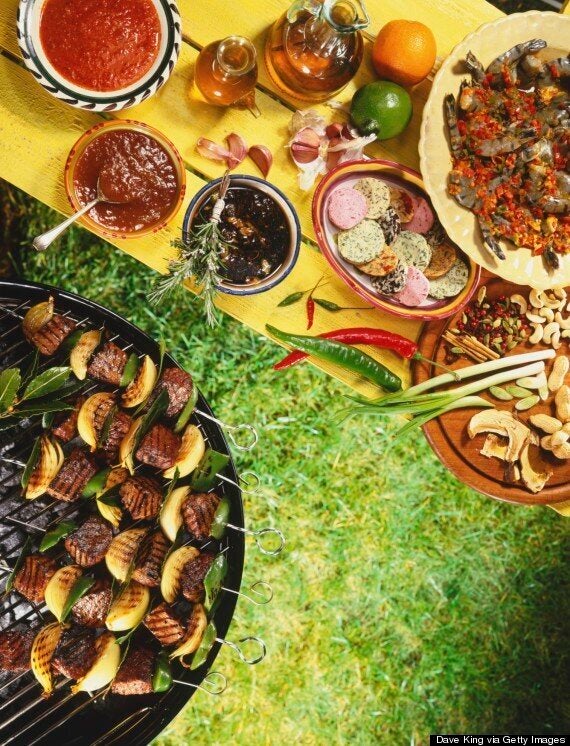 5) Do not tell them your freezer harbours a placenta
In a Brighton episode, a lady with dyed pink hair and a love for all things spiritual announced very calmly that she kept her placenta in a bag in her freezer. Each to their own we say, but not when it's rubbing shoulders with the lamb you've just served your guests, whose eyes are bulging in fear.
6) Or that your animals like to wee on your vegetable patch
And said vegetables are now floating in a soup in front of your guests.
7) Avoid compliments after three glasses of wine
Come Dine With Me is like a less classier version of Debretts when it comes to social graces.
Men stare at bosoms like they are a meditation mandala, while women seem drawn to delivering backhanded comments. "You know who you look like? A young Fearne Britton." "You mean Cotton?" "No, Britton. The Ryvita woman?"
8) Don't go posh unless you can pull it off
Some guests choose to blow their allowance on lobster tail, foie gras and caviar in the hopes that their guests will be wowed by all the posh nosh. But it has yet never been successful.
That's because a) crab is much tastier than lobster b) foie gras comes out of a packet and is ethically questionable and c) it is quintessentially English to instantly dislike something the minute you think people are showing off.
Similarly, hiring a butler. The type of contestant who goes for this option tends to be older and female, but forgetting that her guests are not Hyacinth Bouquet. I mean, Bucket.
Most activities apart from watching TV suffer in terms of quality control when conducted on a hangover. Cooking is definitely one of them, and hell begins when you try and do your supermarket shop (one guy had to go back three times and then commandeered a friend to pop round).
It also seriously impairs your judgement such as deciding people won't notice burnt roast potatoes or that the cat has mauled one half of the roast beef.
10) Don't get so drunk you fall asleep on your own sofa