'Family Guy's latest season is out on DVD, and we have an exclusive clip above.
Emmy Award-winning creator Seth MacFarlane ('Ted', 'A Million Ways to Die in The West') continues to flaunt the creatively absurd as Lois battles mid-life crisis and Meg face's a love triangle with a boy and her own brother Chris.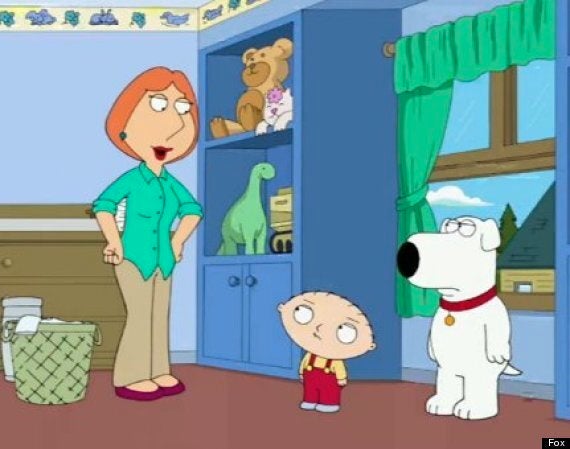 Brian and Stewie have a very strange experience of reverse ageing
Season 13 delivers 22 episodes, including fan-favourite 'Into Fat Air', where the Griffins climb that small hill, Mount Everest. Elsewhere, the comedy jackpot is hit in Roads to Vegas and the smash hit animation celebrates its milestone 200th episode in 'Yug Ylimaf', in which Brian and Stewie develop a curious case of reverse ageing thanks to a time machine foul-up.
Hollywood stars gracing Season 13 include Sofia Vergara, Johnny Depp, Jon Hamm and Elizabeth Banks joining all the regular talented voices including Seth Green and Mila Kunis.
Family Guy Series 13 is out now on DVD.