Pietersen quoted the "exclusive" tweet from The Sun's cricket correspondent John Etheridge, accompanied by a link to the story, on Tuesday morning and then posted a picture of himself with the 100th cap he received at the Gabba in Australia in November.
"LIES from @JohnSunCricket this morning! Who briefs you, John? Care 2 check ur facts instead of misleading the public?" Pietersen tweeted.
Etheridge then replied with this groveling apology: "Was told categorically at Lord's yesterday that gifts were returned and in ECB offices. Weird - will investigate. Can only apologise."
Aside from the rarity of a Sun apology, the exchange will reflect terribly on the ECB, who have been heavily criticised for their handling of Pietersen's demotion from the England team.
Two weeks ago, the ECB apologised to Pietersen following comments made by managing director Paul Downton, who said said the 33-year-old appeared "disinterested" and "distracted" in the fifth Ashes Test in Sydney this year.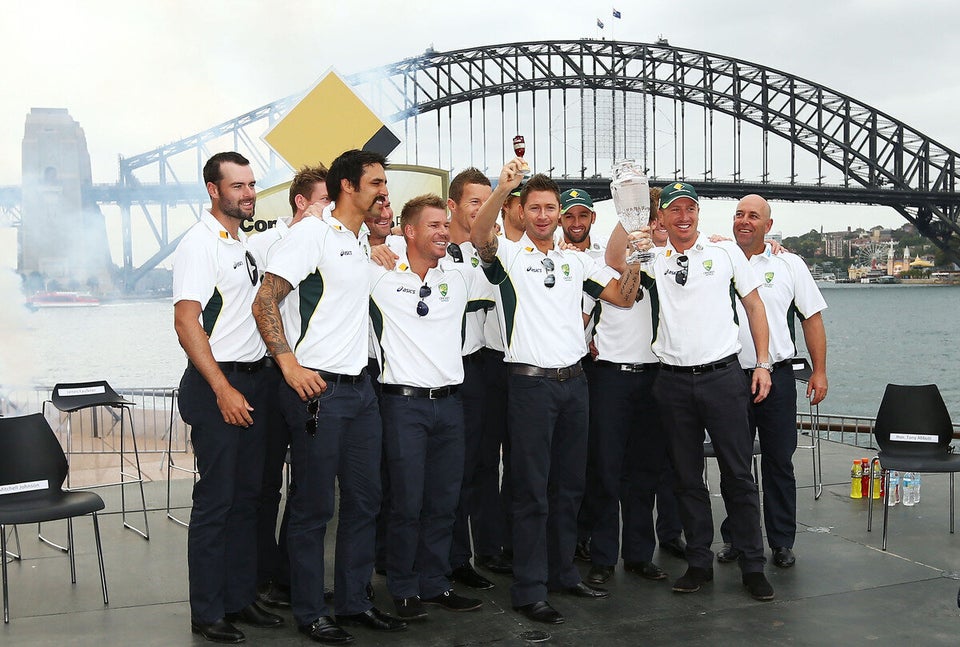 Australia celebrate Ashes win
Related