Beats' Solo 2 headphones (£169.95) are out now in the UK from all major stockists.
Completely new design and hardware
Wider sound range
Apple remote
Better build quality
"Beats' most popular headphone has been redesigned from the inside out. With updated and improved acoustics, the Solo2 lets you feel your music with a wider range of sound and enhanced clarity. Streamlined, lightweight, and durable, this compact headphone is more comfortable than ever. Take your music with you wherever you go, with the Solo2."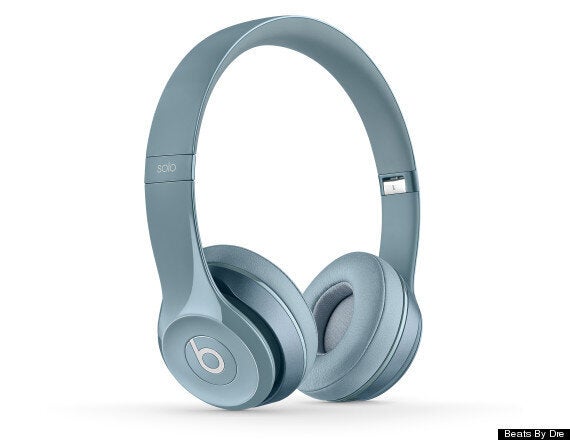 We live in a weird world. 'Beats By Dre' is now owned by Apple - a company that prides itself on products that while expensive, have the quality and performance to back it up. And that's not necessarily something Beats Headphones have lived up to in the past.
Historically, Beats have been universally loved by the public but panned by critics for both their quality and performance. They're also eye-wateringly expensive and yes, in the past that investment has almost always bought you a product that doesn't deserve the price tag.
This, though, is a new Beats - at least according to the company's marketing team. Beats have redesigned their new range and tweaked the sound to reduce the bass and give a much wider range, and now the Solo 2 has emerged to put that theory into practice.
Costing £169.95 the Solos are cheaper than the Studio range but claim to offer the same iconic 'Beats' sound. As such it's almost a no brainer for someone that wants the iconic brand without breaking the bank balance.
The Solo 2's drop the metal construction of the previous version, but the new plastic build doesn't feel cheap and the design is a big step up over the old range. They're sturdy too - surviving many a hasty shove into a bag or an aggressive twist when taking them off. These then are the Beats headphones you can actually use rather than covet.
So is the sound worthy enough to warrant such constant and undying commitment? Yes, but only just.
Generally speaking, it's a big improvement on the old pair. Everyone loves a big dollop (technical term) of bass, but Beats' old range was giving more than everyone felt comfortable with. The Solo 2's sound comparatively balanced, and are crystal clear too - suggesting there's a lot of potential under the plastic. Ironically the iPhone might be the worst product to listen with, as it just doesn't let you tinker enough with the equaliser.
Find something that will (Samsung Galaxy S5) and you'll see that actually the Solo 2's are far more versatile than they let on. Lower ranges are pretty quiet as standard, but have a fiddle around and you can pull them right back to the face-crushing levels they were on the old range.
This freedom to edit the sound is just one aspect that sets Beats apart from the rest of the range. Whilst they all technically can be tuned using equalisers, they each have their own Achille's heel. The Studio Wireless headphones have a restricted battery life and come with your very own 'hiss', whilst the new Studio's sound great but cost nearly £300.
The Solo 2's on the other hand cost less than £170, and feature the same design while still offering the improved audio performance.
Yes, there are other headphones out there, and yes you will still be able to buy a better pair for the same or less money (you can actually buy the superb Philips Fidelio L1's for £99.99).
That said, if you're a fan of the brand these are probably Beats' best headphones yet; they're compact, sturdy and well designed and comfy enough to wear on long haul flights, all of which bode extremely well for the future. Question is, will Beats release them with a Lightning audio cable come September?