'Jersey Boys', as everyone who's seen them on the West End, Broadway and across the world will know, is the story of four young men from the wrong side of the New Jersey tracks, who came together to form 1960s iconic rock group The Four Seasons.
After eight years breaking stage records around the world, 'Jersey Boys' is coming to the big screen, in the hands of director Clint Eastwood.
AND WE HAVE AN EXCLUSIVE CLIP ABOVE.
It's perhaps not such a surprising combination as would first appear. Despite his rugged cowboy persona, Clint Eastwood's creative interest has always been as much about the music as the visuals - composing and playing on many of his own films' scores.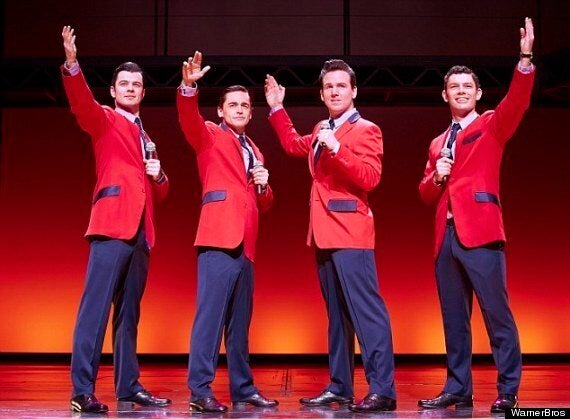 'Jersey Boys' is based on the true story of the rise and fall of The Four Seasons
Now, he's directing four young men in this rags-to-riches tale. John Lloyd Young reprises his Tony Award-winning portrayal of the legendary lead singer of The Four Seasons, Frankie Valli. Erich Bergen stars as Bob Gaudio, who wrote or co-wrote all of the group's biggest hits. Michael Lomenda and Vincent Piazza star respectively as Nick Massi and Tommy DeVito, two original members of the band.
'Jersey Boys' will be in UK cinemas from 20 June. Watch the trailer below...