Fifa's determination to show off its goal-line technology to the watching world at the World Cup finally served a purpose during France and Honduras' Group E clash in Porto Alegre, however one man left confused was Jonathan Pearce.
This is somewhat ironic, since BBC commentator Pearce used to commentate on Robot Wars yet malfunctioned as football's robots proved France had scored a second goal.
Karim Benzema met Yohan Cabaye's cross and hit the post, however the ball bounced off Honduras goalkeeper Noel Valladares and crossed the line. Goal. Two-nil France. Try telling that to Pearce.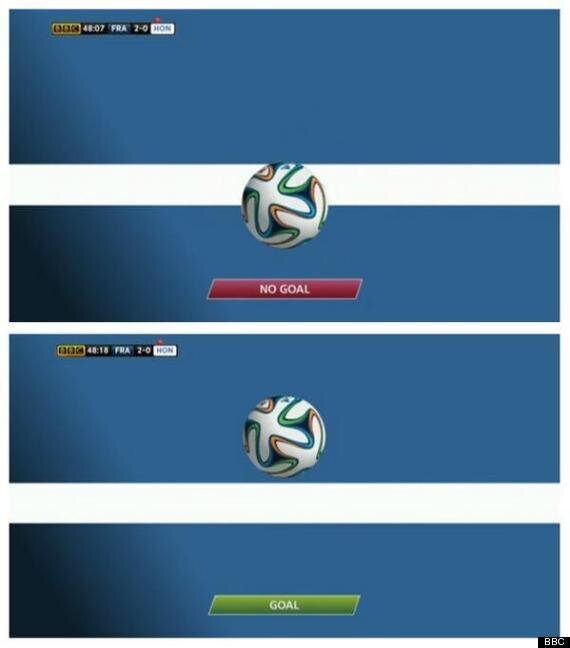 No goal and goal: Two concepts Jonathan Pearce struggled to grasp on Sunday night
Needlessly, Fifa showed the ball had NOT crossed the line when it struck the woodwork, then confirmed it did seconds later after it bounced off Valladares. Pearce, though, still did not get it.
"The whole goal line technology debate will flare up again," he shrilled. No, Jonathan. It won't. Pearce, however, still labelled it "controversial".
To compound the worst Pearce performance since Stuart's against West Germany in 1990, he incorrectly though Blaise Matuidi had scored when he hit the side netting.