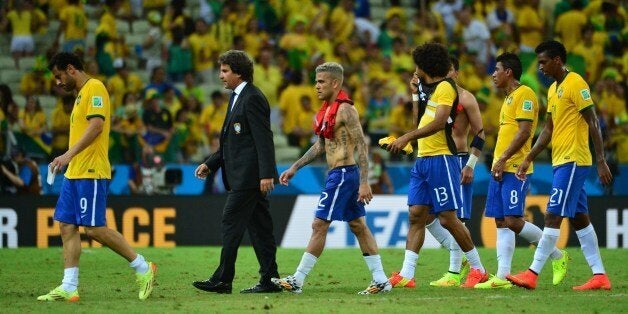 As Dunga deliriously shook the 18 carat gold trinket that symbolised Brazil's fourth World Cup in 1994, he yelled at critical journalists: "This fucker is ours!" The chastening defeat to Italy 12 years previously had prompted the Seleção to adopt a more pragmatic approach, and their triumph in Pasadena came after 120 prosaic minutes and a penalty shootout against Italy. If the current Brazil side are to add a sixth star to the national badge, a similar path awaits.
Irrespective of their host nation status and the fascinating 1950 redemption narrative, this is a charmless Brazil side. Generations grew up watching their teams boasting colourfully-named triumvirates from Socrates, Éder and Zico to Ronaldo, Romario and Rivaldo, players who once defined the joy Brazil brought football followers worldwide, and that was just in attack.
Now, with the exception of a handful of attackers, they are an uninspiring and arguably waning force. The few world-class talents they have are artisans, rather than aesthetes, and even supposed flair players such as Willian and Oscar are renowned for their work ethic as much as their vibrancy.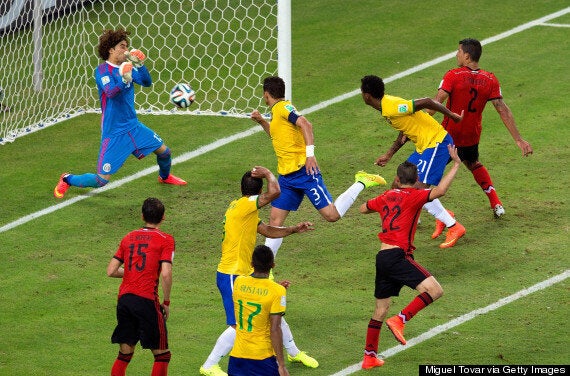 Brazil should make the knockout stage but could be set for an early exit from the competition
This enforced and gradual malaise of Brazil's mavericks appears to be in response to the star-studded line-up of 2006, when Ronaldinho, Adriano, Kaká and Ronaldo were crowbarred into a congested attack that rarely convinced en route to a quarter-final exit to a dogged France team.
The 2010 Brazil was devoid of three of the aforementioned quartet, while Kaká struggled through the tournament and was sent off versus the Ivory Coast. Like the present outfit, its strongest asset was the defence and they were eventually outdone by an even steelier Holland side at the last eight.
Yet the class of 2014 is the weakest Brazil World Cup squad in two decades. They are so blunt up front that against Mexico coach Luiz Felipe Scolari replaced Fred - Pippo Inzaghi without the goals - with Jo, more Afonso Alves than Juninho when it comes to Premier League Brazilians.
Jo scored seven goals in one year at Everton after Manchester City decided they had made an £18 million error six months into a four-year contract. Everton cancelled the loan after he failed to return from holiday and judging by his shot in the second-half, his mind was still on Copacabana Beach.
Mexico goalkeeper Guillermo Ochoa wonderfully denied Neymar and deservedly claimed the man of the match award following a string of fine saves. Thiago Silva should have buried a late header, which would have continued the trend of fluky Brazilian victories. The captain's vicious tackle on Javier Hernández, which he was quick to acknowledge, merited a red card, rather than the colour of his shirt.
With Hulk, horrendous against Croatia last week, injured, Scolari placed Ramires on the flank, an experiment that unsurprisingly backfired and prompted the introduction of Bernard at the break. The Shakhtar Donetsk winger, angling for a transfer this summer, seemed to forget potential suitors were peering through the shop window.
Although Silva and David Luíz enjoy a solid understanding, they are flanked by defensive liabilities in Dani Alves and Marcelo, while goalkeeper Júlio César could not even make Queens Park Rangers' bench last season. He did at least look sharper against the Mexicans than last week, tipping over Hector Herrera's howitzer.
Marcelo desperately dived in the dying embers, perhaps after noticing the man waiting for his cross that never came was Jo. Scolari should deploy either Hulk or Neymar as an auxiliary striker, although the latter, already in danger of being weighed down by the excessive expectation, began to show signs of individualism as his toothless teammates lacked bite.
South Africa were the first host nation not to emerge from their group four years ago, however Brazil face an awkward round-of-16 meeting. Holland, Spain or Chile await, and the latter two are unlikely to be dismissed 3-0, as they were in last year's Confederations Cup and the 2010 World Cup. This fucker might not be theirs, this time.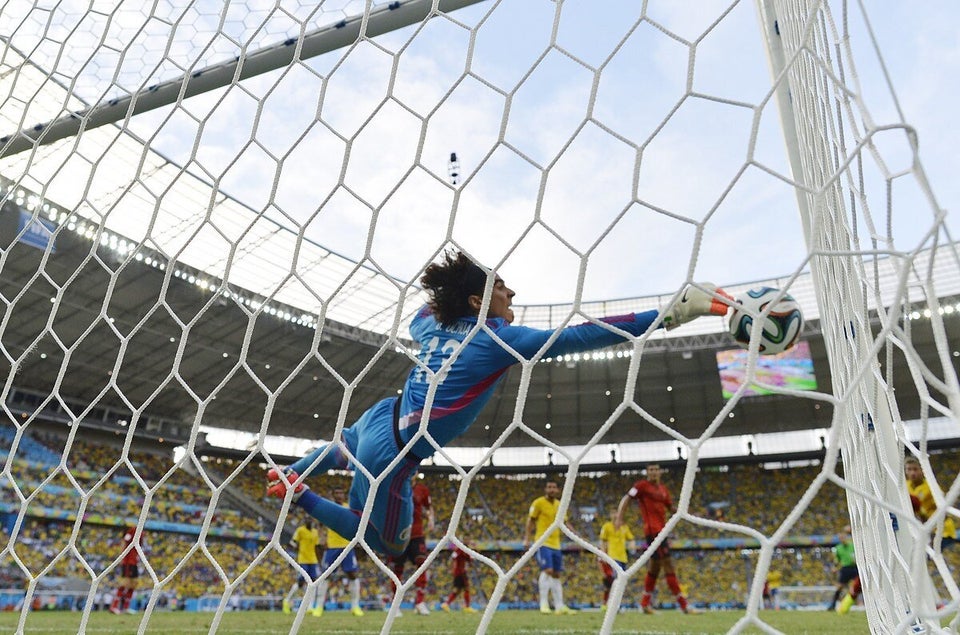 Brazil 0-0 Mexico
Popular in the Community