Brazil players delivered another stirring rendition of the national anthem prior to their second World Cup Group A match with Mexico, as an overcome Neymar was reduced to tears.
On the pitch and in the stands, thousands of Brazilians lent their voice to another spine-tingling a cappella rendition of the second verse, which left Neymar visibly moved at the crescendo.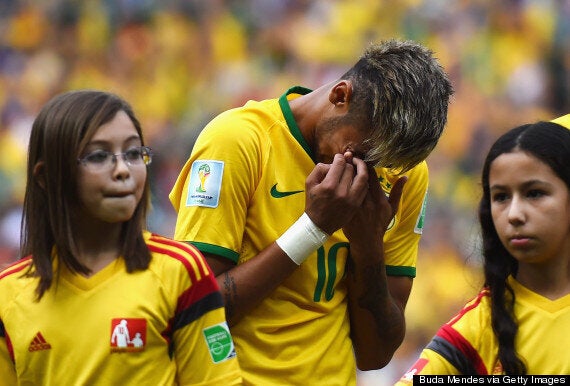 Neymar hides his face in his shirt as he is overcome with emotion
The playmaker wiped away tears before quickly composing himself.
Related