John Brooks' reaction to his 86th minute USA winner against Ghana was one of the most poignant moments of these World Cup finals.
Invariably, euphoria consumes a player who has netted a late winner but Brooks was so overwhelmed after heading past Larsen Kwarasey in Natal he gently collapsed onto the ground.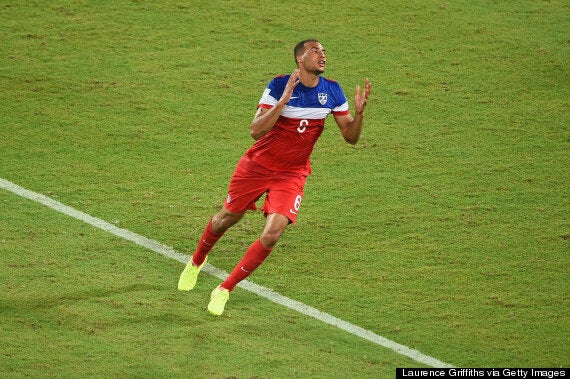 The magnitude of his goal dawns on Brooks in the 86th minute
Brooks, a dual citizen, has a tattoo of Germany on one elbow and one of Illinois, where his father was born, on the other elbow.
Ghana had eliminated the United States from the last two World Cups, intensifying the emotion of the moment for Brooks and his teammates.
Popular in the Community