Amanda Holden is looking to follow in Victoria Beckham's fashionable footsteps by launching her own clothing line.
The 'Britain's Got Talent' judge says she has been inspired by Victoria, who has had huge success with her pricey, high-end designs.
But despite not giving too much away, Amanda says her range won't cost the earth.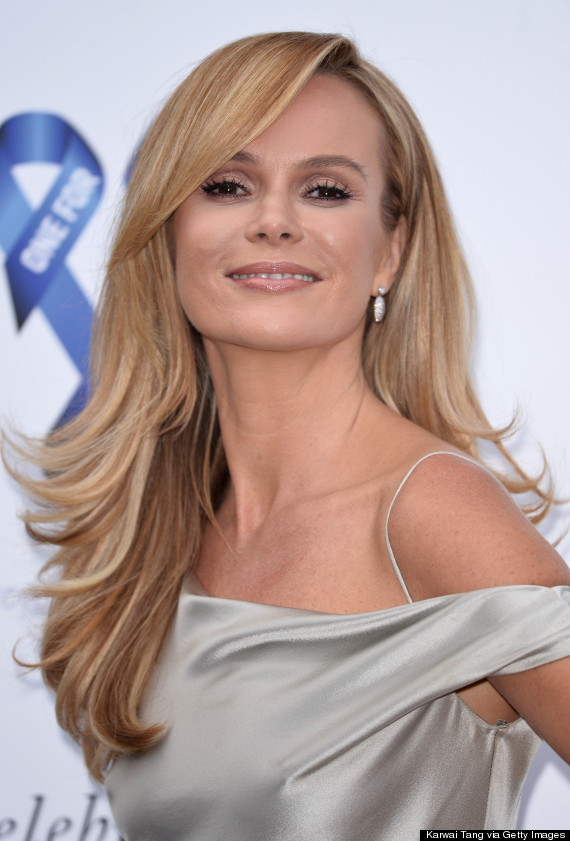 Amanda Holden
She told the Express: "I admire Victoria Beckham because she was absolutely in it and it was a massive success so I would rather take the time to do something well and be able to talk about it and promote it – and make it affordable as well."
The 43-year-old says she has so far resisted putting her name to a range as she didn't want to 'cash in'.
"I think a lot of the market is saturated with clothing lines ," she said. "I've never cashed in."
"I wrote my own book [2013's 'No Holding Back'] and if I am going to do something I'd want to be involved in it 100 per cent."
She added: "There are two projects I'm working on.
"It's exciting because I'm genuinely involved and it's not out of reach for people."
And Amanda might have a little more time on her hands to focus on other projects if rumours that Simon Cowell is looking to shake up the 'BGT' judging panel are true.
Earlier this month it was revealed that the music mogul wanted to change things up for the next series of the ITV talent show.
Simon told The Sun: "I'm possibly looking at a shake-up for next year. It's about having a conversation to see how much they want to be on the show."
"I never want a judge for hire," he added. "I want someone committed."
LIKE US ON FACEBOOK | FOLLOW US ON TWITTER