Remember 91-year-old Marjorie McCool and her baby-faced toy boy lover Kyle Jones?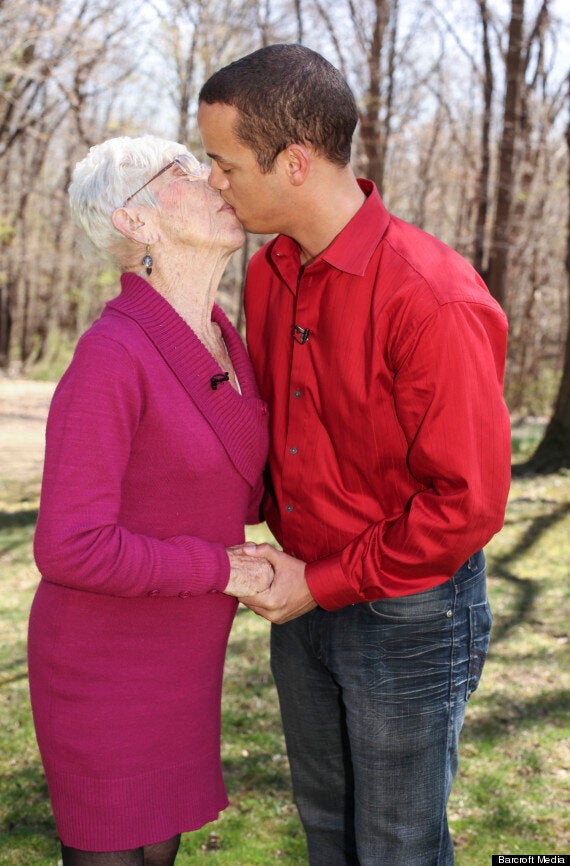 Of course you do, that image stays with you a long time.
Well Marjorie has been speaking out about the more, ahem, intimate side of their relationship, and wow, she didn't hold back.
"I get good loving and lots of attention."
And Kyle didn't hold back either.
Story continues below the slideshow...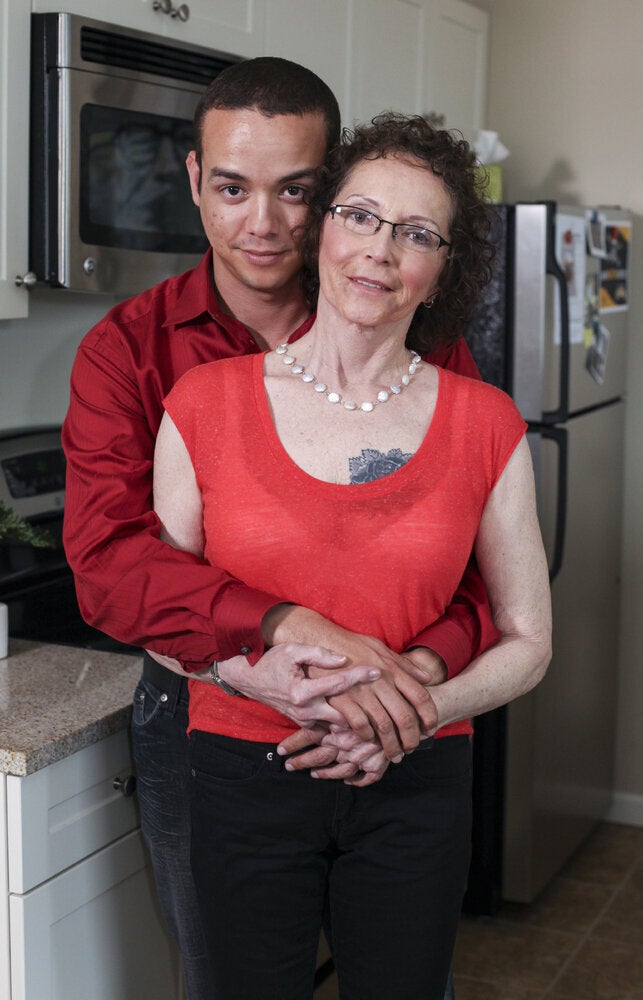 Serial Toyboy Dates OAPs 60 Years Older Than Him
As Holly and Phil struggled to keep a straight face, he said: "We have a very physical relationship. We talk on the phone every now and then, but it's very sexual.
"We've been out a couple of times but generally it's very physical.
"Often, the things women are so self-conscious about is what I'm into. I like the neck lines and wrinkles.
"Women worry about their boobs sagging but I think the natural hang looks great. I'm really not a fan of plastic surgery.
"I don't like to say grey, I'm a fan of platinum hair. I prefer it natural."
The couple admit their five-year relationship isn't exclusive and there are downsides to dating older women however.
The last time went back to Florida, three women he'd been dating had passed away.
Naturally, people are suspicious of his intentions but Marjorie has confirmed she has no riches or inheritance stashed away.
Kyle said: "Often their kids don't like me and we can't change that,' he said. 'I often get accused of being some kind of vulture. People think it's linked to inheritance, but not at all."
Although officially single, Kyle regularly sees up to five women at a time and takes them on dates - and even home to meet his mum.
In 2009 he met great grandma Marge in the bookstore where she was working and asked for her number. Marge, who had been single for 37 years since splitting with the father of her six children, agreed to go on a date.
She said previously: "In the beginning I got jealous of his other women but he keeps coming back to me and tells me I'm the best. The physical side of our relationship is wonderful. I amaze myself, he amazes me. There's nothing better. I wear sexy outfits to bed. I try to keep my bra on though because I don't have much left."
Related