The 27-year-old Scot returns to the All England Club having become the first British winner of the Wimbledon men's singles title since 1936 when he beat Novak Djokovic.
World number one Djokovic, winner three years ago, takes top ranking at the 2014 Championships with French Open champion Rafael Nadal second.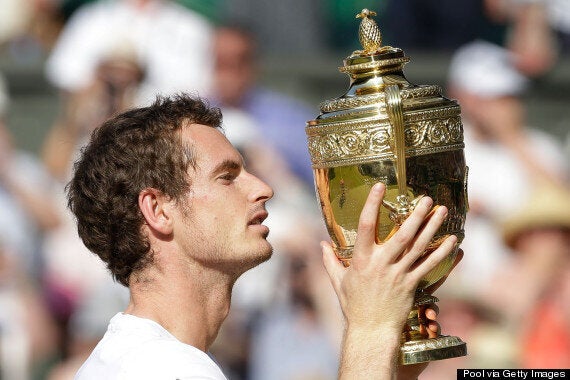 Murray claimed his second major at Wimbledon last year
Roger Federer will be out to claim an eighth singles title at SW19 and is listed fourth, ahead of compatriot and Australian Open champion Stanislas Wawrinka.
The women's seedings directly follow world rankings and so American Serena Williams, the five-time Wimbledon champion, is number one.
China's Li Na is second, with Simona Halep of Romania third and Poland's Agnieszka Radwanska fourth.
2014 French Open winner Maria Sharapova, champion at Wimbledon 10 years ago as a teenager, is seeded fifth.