Whereas Naga Viper chillies measure 1,382,118 on the Scoville scale (the measurement for chilli pepper spiciness), Karim's dish uses two of the world's hottest chillies, one of them being the Carolina Reaper.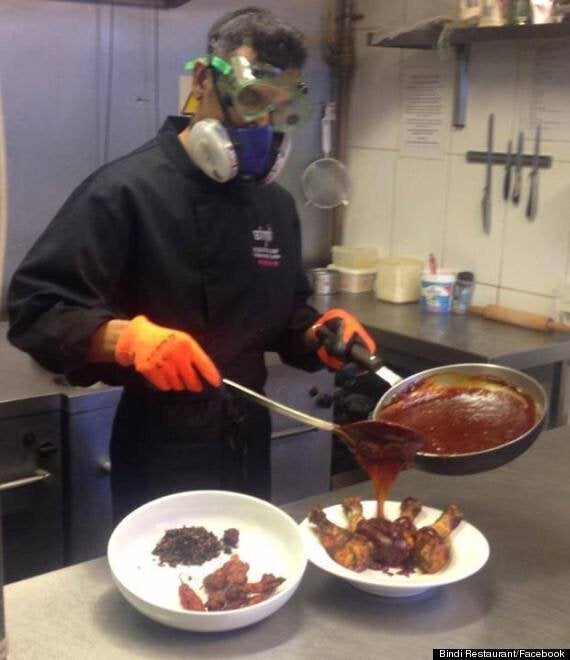 It measures 12 million on the Scoville scale.
"The body gets this massive rush which can paralyse their face for up to 30 minutes and give them body shakes. The last guy who tried it was sweating all over. He was slapping his face to try and feel anything but it was paralysed. It is the adrenalin and the body trying to sort itself out."
The eating challenge involves eating 10 drumsticks in 15 minutes - so far only 20 people have signed up. The reward is £100 - money you'll presumably need for reconstructive surgery for your bottom after the challenge is over.
Follow us: @DailyMirror on Twitter | DailyMirror on Facebook