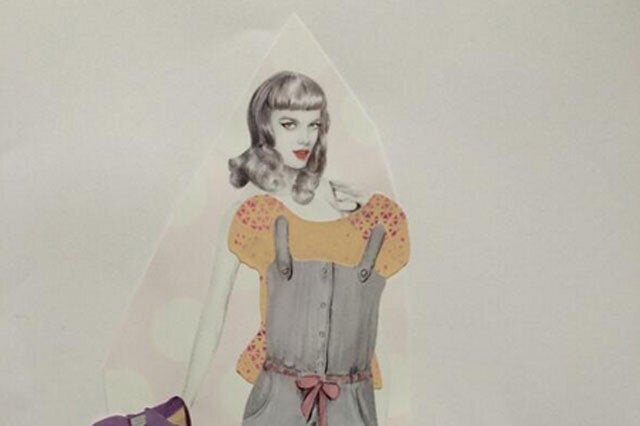 Harper Beckham will turn three next month, but already she looks set to follow in her fashion designer mum Victoria's famous stiletto steps.
Just look at this artistic creation, shared by her proud mother on Twitter. We've seen worse from some of the world's top designers!
Mum-of-four Victoria, 40, tweeted a snap of the collage Harper had made of a woman wearing a peach floral blouse, dungarees and carrying purple high heels.
With her mum's attention to detail, Harper had positioned the paper doll's clothes perfectly in place.
Victoria captioned the shot: "Look at Harper's artwork!! I'm such a proud mummy!! X vb"
Shortly after tweeting the pic of Harper's artwork, Victoria revealed where Harper had drawn her inspiration from by sharing a photo of the Sticker Dolly Dressing Fashion Designer Spring Collection book Harper had been working from!