Jack Dee has threatened to quit his beloved radio show over orders by BBC bosses to tone down his smutty jokes, according to his fellow panellist Tim Brooke-Taylor.
Jack has been the chairman of long-running Radio 4 quiz show 'I'm Sorry I Haven't A Clue' since 2009, but has reportedly made it clear he'll be off, if forced to change the tone of his banter.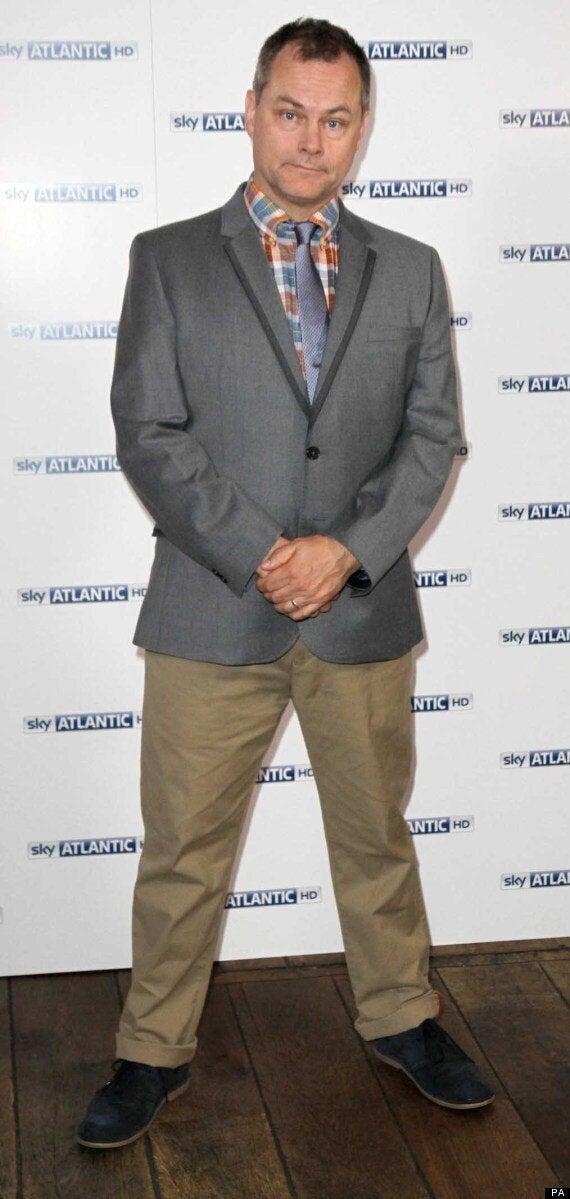 Jack Dee has threatened to walk from his role on 'I'm Sorry I Haven't A Clue'
According to Tim Brooke-Taylor, the problem began when a listener complained that the show's fictional score-keeper Samantha - the regular butt of jokes for the two million listeners who tune in - was "demeaning to women".
Do the complainers have a point, or is this PC gone mad? Share your thoughts below...
Tim B-T told Cotswold Life Magazine that Jack's links writer threatened to quit his role, and then Jack claimed, "Well, I'm leaving, too."
Tim went on, "It's just so pathetic, as so many things are double entendre that kids don't realise what we're on about."
'I'm Sorry I Haven't A Clue' has been running on Radio 4 for more than 40 years and is one of the station's most popular shows, winning awards and keeping a huge audience over its long tenure.
A Radio 4 spokesperson commented: "We have regular discussions with production teams and contributors of all long-running Radio 4 programmes on how we can best keep the much loved shows clever, relevant and fresh to listeners."
A spokesperson for Jack Dee says: "There had been a discussion about some of the show's more risqué content following a particular complaint but this certainly didn't result in Jack threatening to resign. The discussion was completely amicable and all the Clue team felt supported by the BBC as a result."
The next series of the show will be returning to Radio 4 on Monday 30 June with the full set of regulars, including Samantha with her point scoring duties. The BBC have confirmed that all the double entendres and innuendos familiar to listeners will be there, and the tone of the show will remain the same.
There have been a small number of recorded complaints in the past year about Samantha, who is given her own empty chair during recording, and doesn't really get up to much, as no points are actually awarded during the show.