Peaches Geldof said she believed people expected her to 'die like my mother' in what is believed to be her last interview, just weeks before her death. "That's the worst thing, the preconceptions... I'm going to die like my mother, she's going to end up like her mother.
"The worst thing is shaking someone's hand and realising full well they have a completely preconceived notion of who you are.
"They know your whole life! And you know nothing about them. It's an imbalance that's frightening."
But in the interview with The Spectator magazine, the 25-year-old revealed that she had changed for the better since having her two children.
"It was an overnight transformation. It was so profoundly hateful. Then, out of nowhere, it was, 'Dang. We can't hate you anymore. Here she is in her golden hair, etc.'"
Peaches also spoke about heroin, saying she believed all users of the drug shared the same 'internal pain'.
"All heroin users seem to have the same core internal pain though."
In a tragic echo of the death of her mother, the body of Peaches was found at her home in Wrotham, Kent on 7 April, as her 11-month-old son Phaedra by her side.
It marks a parallel to the death of her mother, TV presenter and writer Paula Yates in 2000, who was discovered at her home in Notting Hill, West London, alongside her 4-year-old daughter Tiger Lily.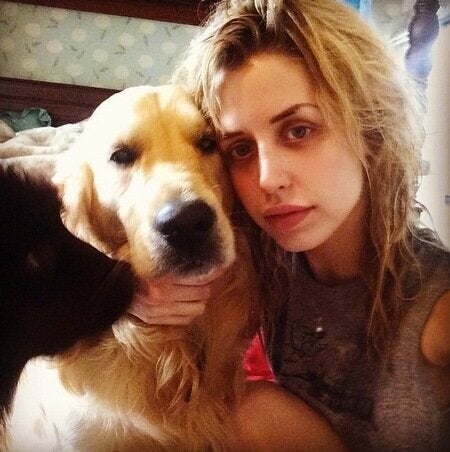 Peaches Geldof 1989 - 2014