Actually, Yo is a very simple and very easy-to-use way to communicate with each other.
The difference is that the app can only say one thing - 'Yo' - to your contacts. You sigh up, download the app, load your contacts, and send them a message that pops up as a notification or literally says 'Yo' through your phone's speakers.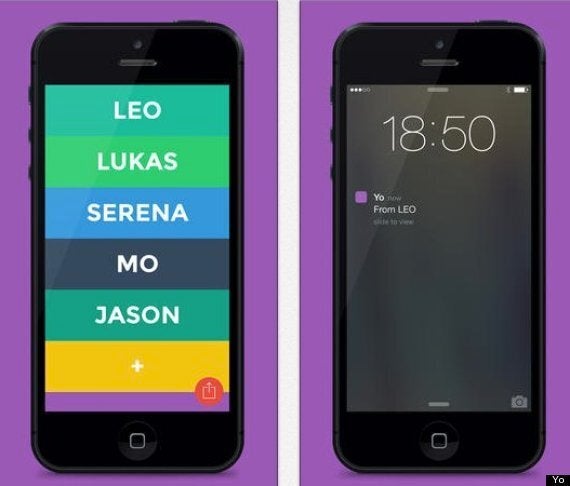 It was developed by Or Arbel as an easy way to virtually poke his secretary. And in the real world it might be useful if, for instance, you want to quickly let someone know you're one your way somewhere, have completed a mysterious task or, you know, want to say 'Yo'.
It's possible that the app might example its vision in the future -- maybe adding other messages, for instance.
But for now, if anyone asks you what 'Yo' is, well there is only one response possible.