The US may call it soccer and use jargon like 'shut-out', 'in the wheelhouse' and 'in the six' but you have to hand it to their fans.
They are one of the most passionate and fanatical bunch of supporters getting behind their team for the World Cup in Brazil.
Thousands of fans lined the streets of America from New York to Los Angeles to watch their team, managed by former German international Jurgen Klinsmann earn a draw against Portugal, a team with undoubtedly the world's best player in Ronaldo.
Klinsmann coached then-hosts Germany to third place at the 2006 World Cup before protégé and assistant Joachim Löw replaced him as head coach.
The prospect of a convenient draw between Germany and the US will offer a fascinating and alternative angle in the build-up, rather than merely focusing on Klinsmann reuniting with his former players and Löw.
But with Clint Dempsey leading the attack for the US and German-born Jermaine Jones who scored a 'wonder goal' in Manaus, USA have every chance of progressing to the quarter finals but do they have even bigger dreams?
(Taken after the Dempsey goal in The Gael Pub in New York)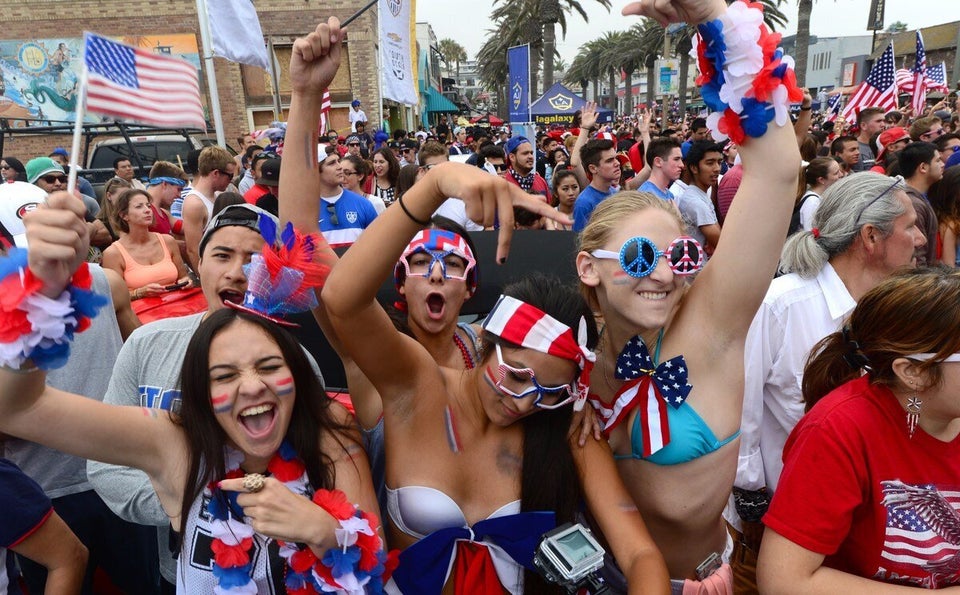 US football fans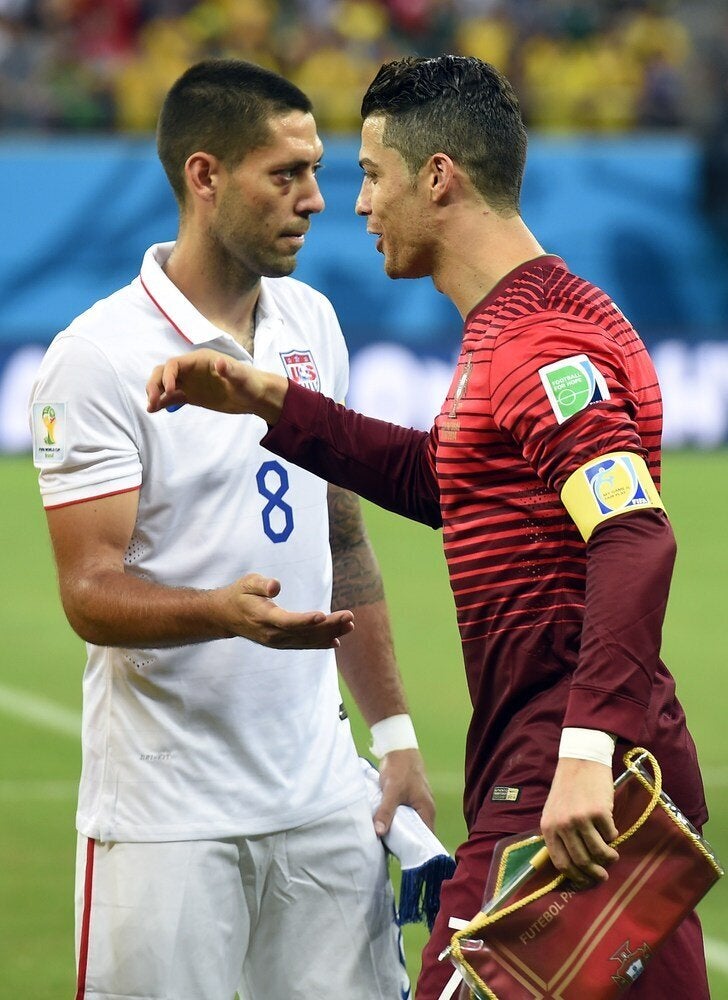 USA v Portugal