BBC News has complained to its readers about the lack of nudity in Game Of Thrones.
In what it says was a testing error, the broadcaster sent two messages via its push app, intended to give millions breaking news, said: "No nudity in latest episode of Game of Thrones!!"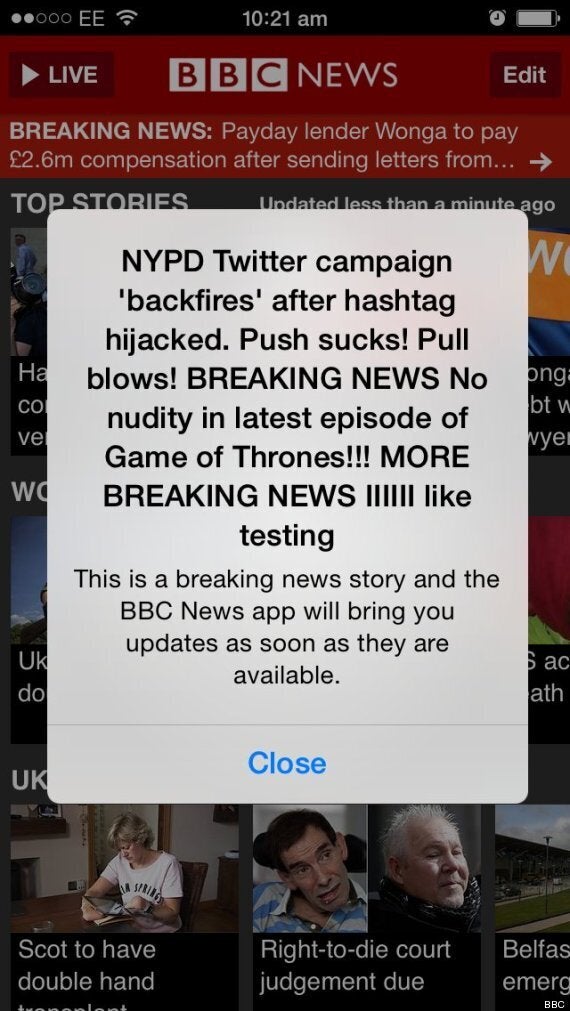 It said: "NYPD Twitter campaign backfires after hashtag hijakced. Push sucks! Pull blows! BREAKING NEWS No nudity in latest episode of Game of Thrones!! MORE BREAKING NEWS IIIIII like testing".
It was initially unclear whether it was an error or a hack.
Various media outlets have been hacked recently. Last week, the websites of The Sunday Times and The Sun were attacked by hackers from the "Syrian Electronic Army".
But the reference to Game Of Thrones meant the BBC message was unlikely to be the work of jihadists.
The BBC issued another alert, minutes later, apologising and saying it was en error, saying: "This is a breaking news app and will bring you updates as soon as they are available."
But given the latest series of Game Of Thrones is now over, it will be a long time before the app will give you an update on the level of nudity in it.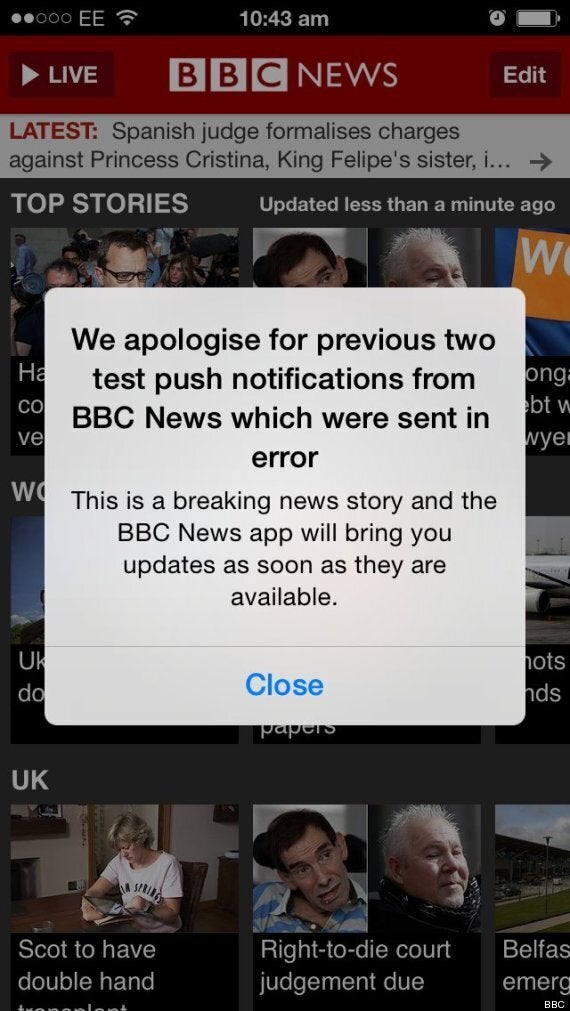 Related