Edible cupcake cases are now a reality, solving the last feature that held the cupcake back. Widely regarded as the source of all happiness the cupcake has, until now had one flaw, the cupcake case.
Never worry again about getting crumbs all over your shirt before you've even taken a bite because now, the case is as much a part of the eating as the cupcake.
If you're wondering who to write a letter of thanks to, then direct your appreciation to Dr. Oetker who have developed the wafer cupcake cases.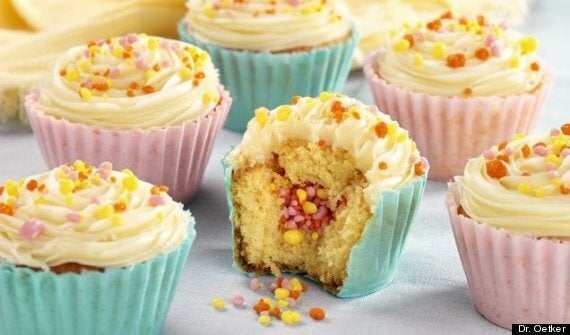 The cases are completely oven-friendly which means you simply pour the mixture in, pop them in the oven (without a tray) and then that's it, no more fiddly removal, no more saggy cases.
Where can you get them? Well they'll be available at the larger Tesco stores and cost £2.49 for a pack.