Kim Kardashian has unveiled a brand new look, after showing off her newly-dyed blonde hair in - you guessed it - a selfie on her Instagram page… or so her fans thought, at least.
The 'Keeping Up With The Kardashians' star appeared to have reverted back to the blonde look which she was working up until earlier this year, uploading a photo where she flaunted some golden locks, captioning the picture: "It's baaaaack!!!! #BlondeHairDon'tCare"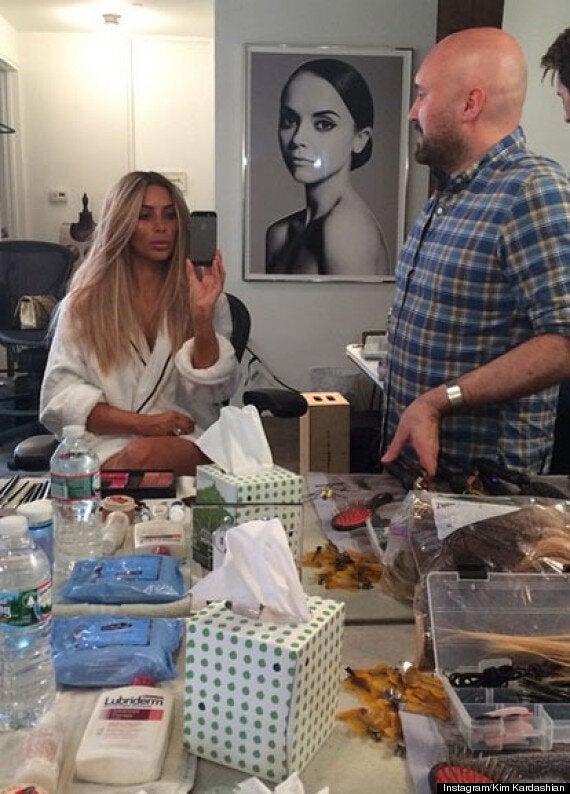 Kim's hair is now blonde... or is it?
However Kim later admitted that it wasn't a permanent dye job, and in fact wasn't even her own hair at all, uploading yet another selfie in a nude-coloured top with the caption: "It's just a wig! Looks real though, right?"
If this is going to be the start of Kim wearing a different wig every day, then this is definitely something to get excited about. We're hoping the next wig she tries out will be a rainbow clown wig. Or a Marge Simpson-esque blue beehive. Or a bald cap to really keep us guessing.
It does look like the wig could be here to stay, for the time being at least, as Kim was later snapped talking on the phone as she left a restaurant in New York while still testing out the old adage about whether blondes have more fun.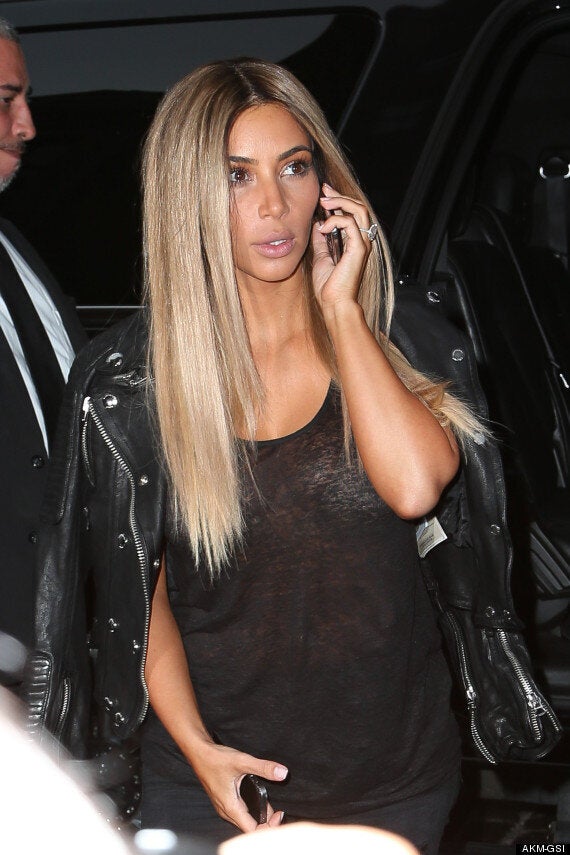 Kim in New York, still wearing the wig
Before revealing that her hair wasn't the real deal, fans of the star were surprised to see her with blonde hair as she'd recently been rocking a brunette look, including at her wedding to rapper Kanye West back in May.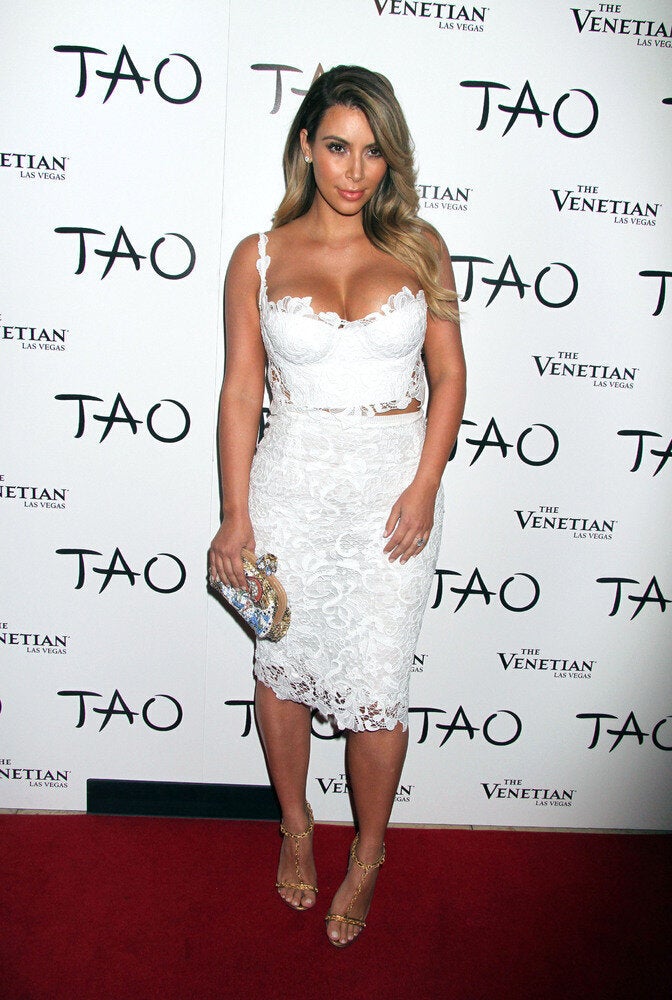 Kim Kardashian's Many Looks
href="http://www.facebook.com/HuffPostUKEnt"target="_hplink">LIKE US ON FACEBOOK

| FOLLOW US ON TWITTER