Jon Stewart begins by praising her singing voice in the film, a talent that he never realised she possessed, Knightley responds by saying "I was just quite disappointed that I didn't sound like Adele."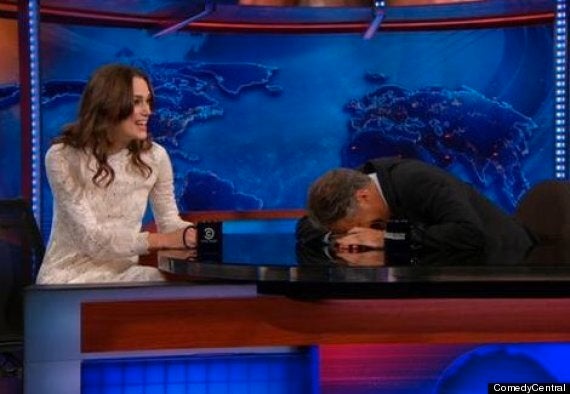 Keira Knightley aims to impress Jon Stewart with her singing
"I wasn't given the songs until 2 days before I had to go into the studio and I'm not a signer, I really don't know how to do this," she tells Jon.
"We just got in there and said...this has to work."
Stewart points out that they took a huge gamble as she could've been terrible (complete with bad singing demonstration).
Watch the clip above and see what you think of Keira's singing voice.. does Adele need to worry?
The Daily Show airs tonight at 1.10am on Comedy Central Extra
Popular in the Community