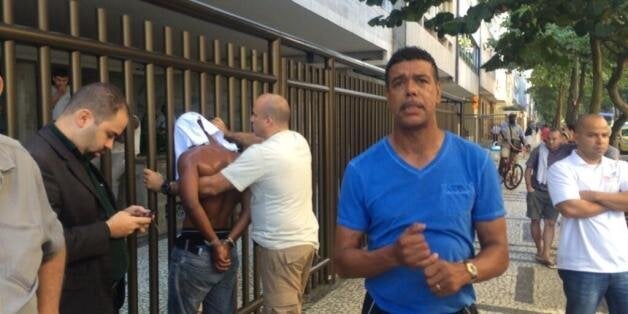 Unbelievable! Soccer Saturday legend Chris Kamara caught a street robber in Brazil during some World Cup downtime.
The former Swindon and Sheffield United defender, 56, was in fine enough fettle to take down the delinquent before police burst onto the scene.
"Not lost me pace!!! I just caught this street robber. Done in now though," Kamara tweeted.
He added: "My good deed has back fired I have to go to the police station now to make a statement."
Popular in the Community