A crackdown on the so-called "Trojan horse" schools in Birmingham has only increased the risk of children being radicalised, through the Governments "provocative and unhelpful" response, it has been claimed.
Two weeks ago the head of Ofsted Sir Michael Wilshaw, concluded there "was a culture of fear and intimidation in some schools" after the publication of an unprecedented series of inspections, triggered by the so-called Trojan Horse claims.
Campaigners say the central claim, contained in the Trojan Horse letter sent to the local council, that there was an extremist agenda remain "unproven" following those inspections.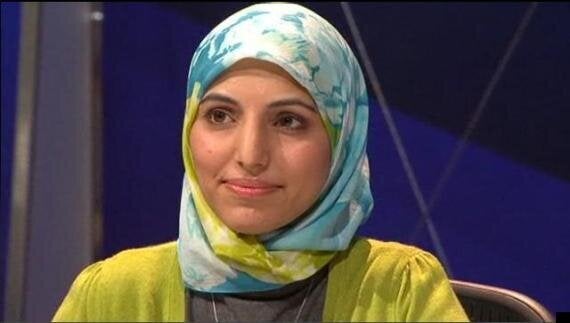 Salma Yaqoob, the former leader of Respect said it was necessary to "de-link this issue from terrorism and radicalisation"
Ofsted did find some schools were failing adequately to protect pupils from the risks of radicalisation, concluding some governors had exerted undue influence.
At a public meeting attended by up to 1,000 people, Salma Yaqoob, the former leader of Respect, said while there were real issues of poor governance to tackle it was necessary to "de-link this issue from terrorism and radicalisation".
Campaigners, with the backing of National Union of Teachers' Deputy General Secretary Kevin Courtney and former education commissioner Sir Tim Brighouse, have come together under the banner of Putting Birmingham School Kids First, in an effort to "challenge the narrative" which they claim has stigmatised Muslim pupils.
Former counter-terrorism advisor Jahan Mahmood claimed the Government was "shooting itself in the foot" with what he said was a heavy-handed approach.
He believes the response of Education Secretary Michael Gove to order Ofsted into 21 city schools, had only increased the risks of young Muslims being radicalised.
"Young people will now be googling extremism," he said.
He also believes the Government's counter-terrorism narrative is "confused".
"On one hand, the Government say 'hey you, Muslim, challenge your young people on the ideology of al-Qaeda' but then it's OK (for the Government) to support al Qaeda affiliates in Libya, when tackling Gaddafi?" said Mahmood.
"They are now more confused than the extremists," he joked, earning laughter from the diverse crowd.
Campaigners have said they want to challenge the "ill-informed debate" around the alleged plot, which first surfaced in anonymous letter now widely believed to be a hoax claiming a clique of hardline Muslim governors were attempting to seize control of schools.
"The central allegation that there was an organised plot to radicalise school children in a handful of Birmingham schools, remains unproven," the campaign's manifesto stated. "What the Ofsted reports show is some governance issues in some schools."
Bano, who is mother to two young children attending Oldknow Academy - one of five schools rated inadequate by Ofsted - said she had been "appalled" by the extremism allegations.
However, she said it quickly became clear there was no evidence of a radicalisation of pupils in the classrooms.
"My children don't even know how to spell radicalisation," she said.
"Instead, it's opened the doors to them to go on the internet looking for it.
"Instead of fighting extremism, the Government has effectively said to our children 'go and research it'."
She claimed the response by Gove and Prime Minister David Cameron, who has backed calls for an emphasis on British values in schools off the back of the allegations, showed "contempt for Muslims", and criticised the "political agenda" of the inspectors who came to Oldknow.
Ofsted has said its inspections were carried out to rigorous standards and stands by all the findings.
Of the schools inspected, five have been placed in special measures while another had already been rated inadequate.
Twelve more were ordered to make improvements, and three were given a clean bill of health.
Four of the schools were academies - three of which were run by Park View Educational Trust, with the Department for Education writing to each warning their funding could be pulled unless they make changes.
Bano said the parents of Oldknow Academy, which was formerly rated outstanding, had now consulted a barrister to discuss a legal challenge.
Courtney, from the country's largest teaching union the NUT, told the meeting the timing of the Ofsted reports' publications during pupils' GCSE exams had been "heartless".
He claimed the tone of the debate set by Gove and the Government only "aids the racists in society", and could be seen an "Islamaphobic".
"This is where Michael Gove should be concentrating - instead of Islamaphobia, he should be seeking to bring down child poverty and to put more resources for schools in areas like Birmingham," he said.
Popular in the Community