When you hear the word Wimbledon, you're likely to think of British summer time, strawberries, and tennis whites - and organisers are determined to keep it that way.
Former Wimbledon champion Pat Cash has claimed that women players at this year's tournament have been forced to play bra-less after organisers clamped down on non-white underwear.
Several players have been spotted sans bras, including British star Naomi Broady.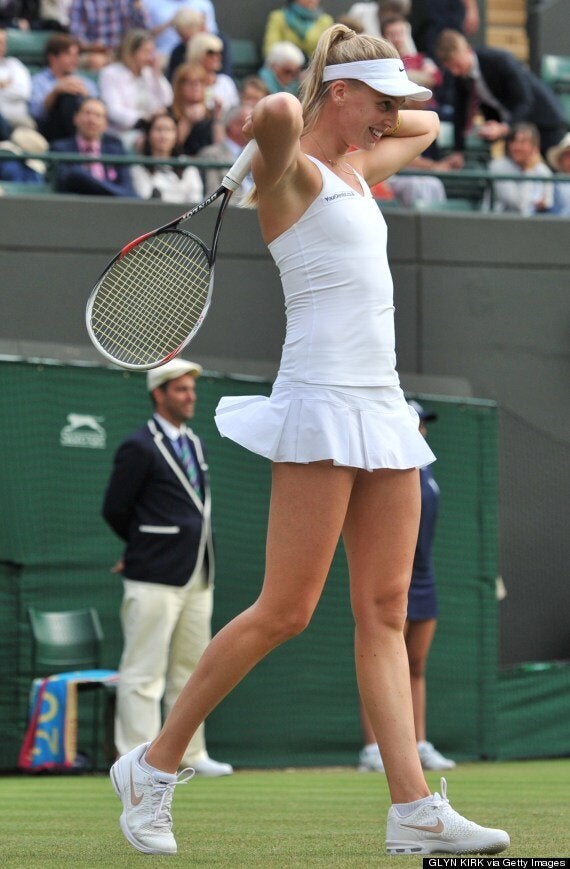 Wimbledon is well and truly in full swing (pun totally intended)
Speaking on BBC Radio 5 Live, Pat said: "Some of the girls have been told to go back and change their bras and tops because they had slight colour on them.
"I believe some of the girls didn't have suitable sports bras and had to go without them. It has absolutely gone ridiculous."
Wimbledon issued new guidelines this year stating that players may only break up their all-white outfits with a coloured trim of 1cm width on caps, headbands, bandanas, wristbands and socks.
Shoes must also be entirely white, including the soles.
In the letter, tournament referee Andrew Jarrett is believed to have said: "Undergarments that either are or can be visible during play (including due to perspiration) must also be completely white and contain no more than 1cm of coloured trim."
Wimbledon's harsher rules come after some players, including Serena Williams, began to wear bright underwear in recent years. Serena Williams at Wimbledon 2013
Serena's sister Venus Williams, has spoken out in favour of the stricter dress-code.
"I think it's a nice change. I think everyone just kind of glows in white. Obviously not all year, because anything every day is boring. But during these two weeks, it's nice," she said in an interview after her win on Wednesday.