The New York Museum of Sex has created a bouncy castle made of breasts.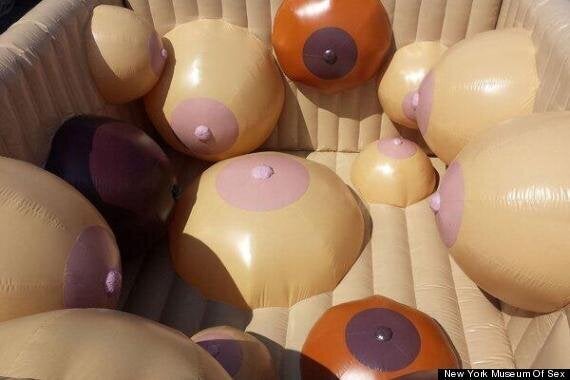 The bouncy castle is called 'Jump For Joy'
The castle is part of the "erotic fairground" created as part of the Manhattan museum's new Funland exhibition.
The castle and the other attractions were created by London conceptual artists Bompas and Parr and are designed to "stimulate all five senses in both subtle and not-so-subtle ways", the museum says.
As well as the bouncy castle, visitors are invited to "scale a wall of orifices and appendages in 'Grope Mountain', and lose themselves in 'The Tunnel of Love,' a mirrored labyrinth that leads patrons on a climactic journey to the 'G Spot'".
The Funland exhibition runs until spring 2015, so there's plenty of time to raise the money for a return flight to New York.