Lily Allen has admitted that she won't try and stop her children from taking drugs as they get older, as she feels it would be too hypocritical of her.
The singer - who has always been frank about her drug use in the past - has said that when her two daughters grow up she won't be lecturing them about the dangers of illegal substances.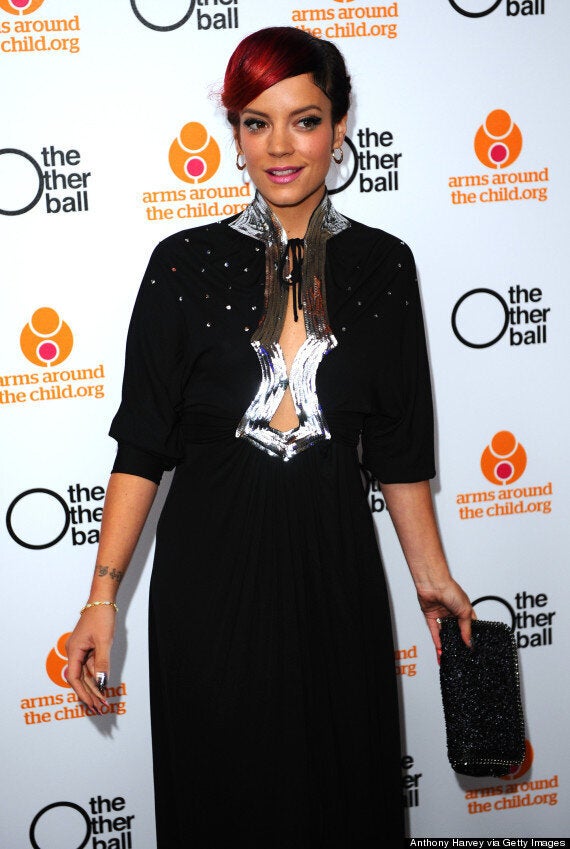 "I can't really do anything but be there for them. People are going to do what they want to do, quite rightly."
Lily had previously told GQ magazine back in 2009, when she was promoting her album 'It's Not Me, It's You': "I've taken drugs. I found them and find them fun and I don't think I'm a bad person because of it."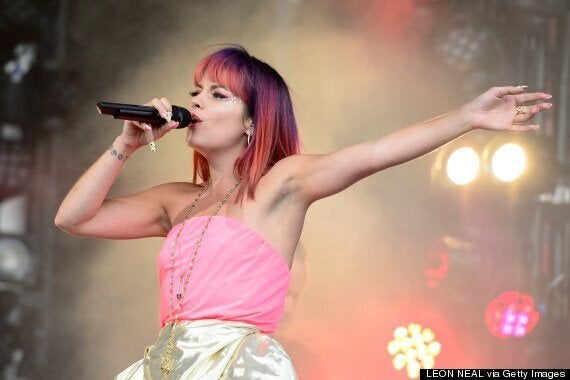 Lily performing at Glastonbury over the weekend
However, during her radio interview Lily did acknowledge the dangers of drugs, adding: "But I've seen so much of it growing up and I've seen people really lose the plot and die.
"I will advise them of the downfalls and the risks. But I don't like judging people."
Throughout her career, the 'Sheezus' singer has called for people to be more honest about their own use of illegal substances, including in her song 'Everyone's At It', which she performed at the Glastonbury festival over the weekend.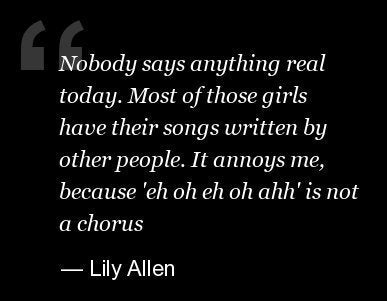 The World According To Lily Allen
href="http://www.facebook.com/HuffPostUKEnt"target="_hplink">LIKE US ON FACEBOOK

| FOLLOW US ON TWITTER